Greetings, arts lovers, and welcome to the second edition of the CommonTime Composition. The Composition is CommonTime's monthly newsletter, a new project from our Outreach and Education Department. Another month has come and gone, and in many places the weather is starting to warm and the birds are chirping again. I hope that the coming Spring gives you all opportunities for growth. As always, remember: the show must go on!
Artistically,
Michael


Keeping in line with our mission of doing good through the Arts, CommonTime is supporting the World Children's Choir in its efforts to assist those in Ukraine. Join the WCC in singing the song 'A Prayer for Ukraine.' Learn the song in weekly rehearsals hosted by Sondra Harnes on CommonTime. Attend an optional rehearsal, record yourself singing, then head to the links listed here to upload your voice! Once all of the voices are uploaded, they will be combined into a special video that will be streamed live on Commontime. 92% of the video sales go to NGOs assisting the people of Ukraine.

On April 2nd, CommonTime Artist Carrie Lo will be opening our new CommonTime Mother Tongue series. Her session on beginner guitar will be presented in Cantonese to support East Asian music learners. For more details, and tickets, click here.
During the month of March, CommonTime celebrated the women who make us who we are. In honor of International Women's Day, the Education and Outreach Department would like to extend a point of gratitude to CommonTime's own Christine, Jordan, Jacqui, and Amanat. On behalf of everyone at CommonTime, thank you.


On April 30th, CommonTime will be hosting five insightful talks on Arts Education by Michael Skillern, Hon Chong, Christine Matovich, Patrick Kabanda, and Dr. AnnRené Joseph.
On April 13th, the Portland Youth Philharmonic will be presenting their 'Children's Concert' live on CommonTime. Children of all ages, and adults too, will enjoy PYP's renditions of Nicole Buetti's Restless Winds, Prokovief's First Piano Concerto, and William Grant Still's Threnody: In Memory of Jan Sibelius. Watch for details to come, here.

In honor of International Women's Day, join us in celebrating April's CommonTime Artists: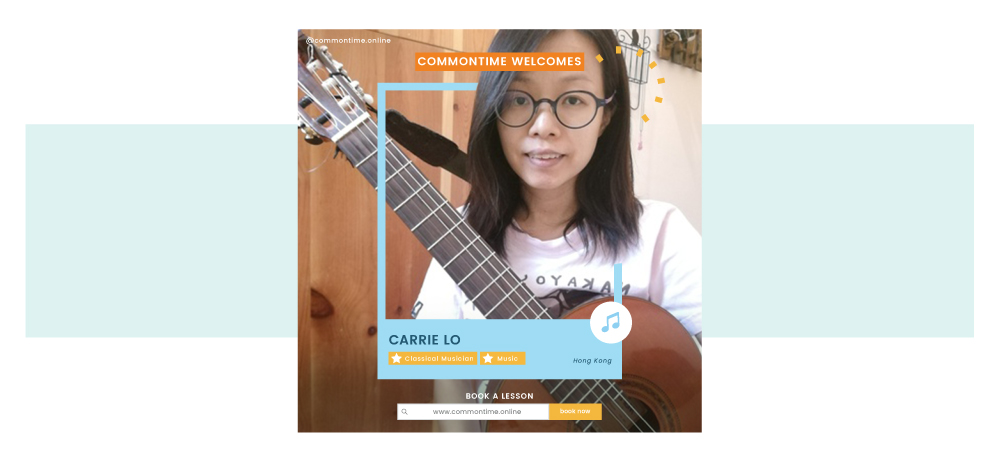 Carrie Lo is a classical guitarist based in Hong Kong. She believes that anyone, at any age, can join in the beauty of playing guitar. Carrie has both a Bachelor's and Master's degree in classical guitar. Check out her artist profile and book her for a lesson here!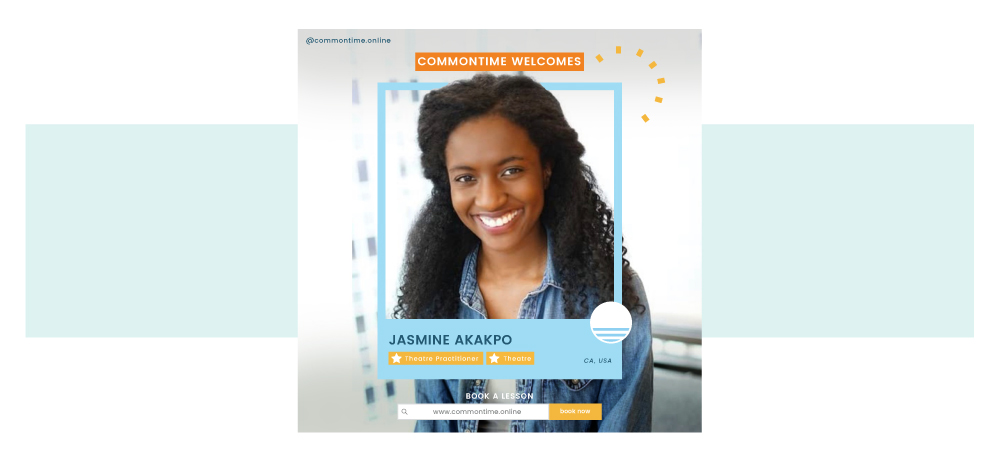 Jasmine Akakpo is an actress and host with a love for telling stories. She values her dorky, adventurous personality as her gateway to being fearless in the audition room and having fun with her craft. Jasmine has had the privilege of observing the industry from multiple perspectives. If you need a beacon of unstoppable energy and hard work on any project, under any circumstances, look no longer; Jasmine is your girl. Click here to book her for a lesson!

Michael (Education + Outreach Coordinator) and Christine (Founder, CEO) sat down for an enlightening interview with Sarah Kupke from ECIS (Educational Collaborative for International Schools). The CommonTime team and Sarah spoke at length about CommonTime, DEIJ, and the changing landscape of inclusion in international education. Watch the full interview here.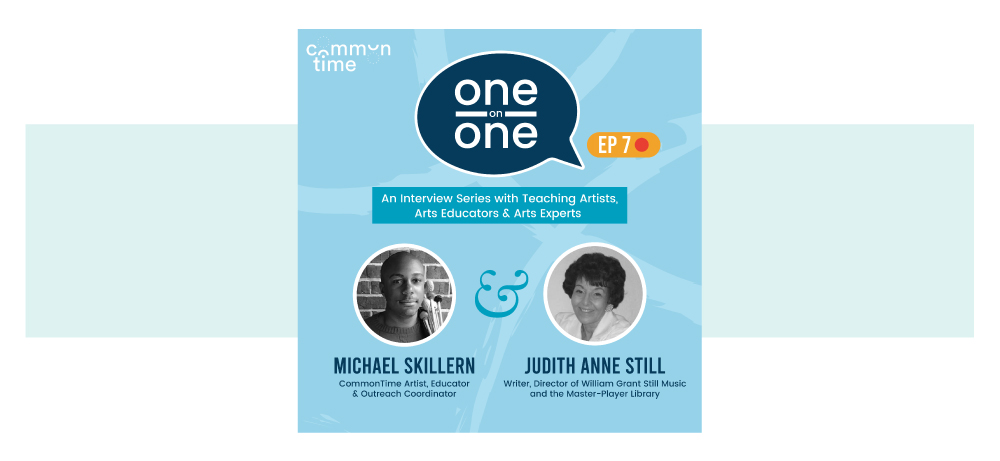 Back in February of 2022, CommonTime had the pleasure of meeting with Judith Anne Still. Her father, William Grant Still, is the most prolific African-American composer to date. Learn about Judith Anne Still's story and dream-driven dedication to preserving her father's legacy in the full interview, here!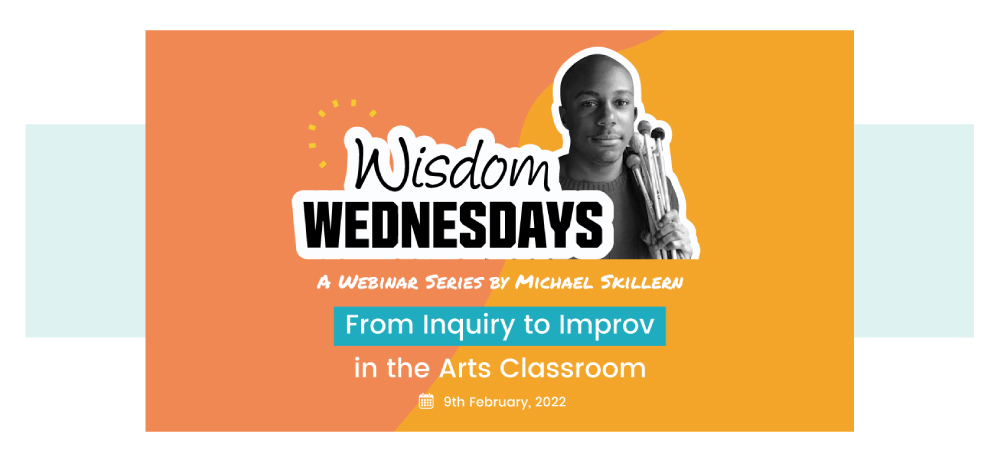 Educators, is that 'inquiry' buzzword getting thrown around in your faculty meetings? Are you unsure of how you can adequately insert inquiry into your Arts teaching? If you answered yes, click here for a fantastic Wisdom Wednesday session on Inquiry in the Arts Classroom. In this webinar, Michael discusses the four phases of inquiry and how they can be connected to improvisation in the Music, Dance, Theater, or Visual Arts classroom.