Greetings, art lovers, and welcome to the third edition of the CommonTime Composition. The Composition is CommonTime's monthly newsletter, a new project from our Outreach and Education Department. Our Educators and learners are nearing the end of yet another school year. On behalf of CommonTime, give yourselves a strong pat on the back and take some time to reflect on the successes of the past year.
Artistically,
Michael

The CommonTime Mother Tongue Series, a program of events offered in languages other than English, continues this month: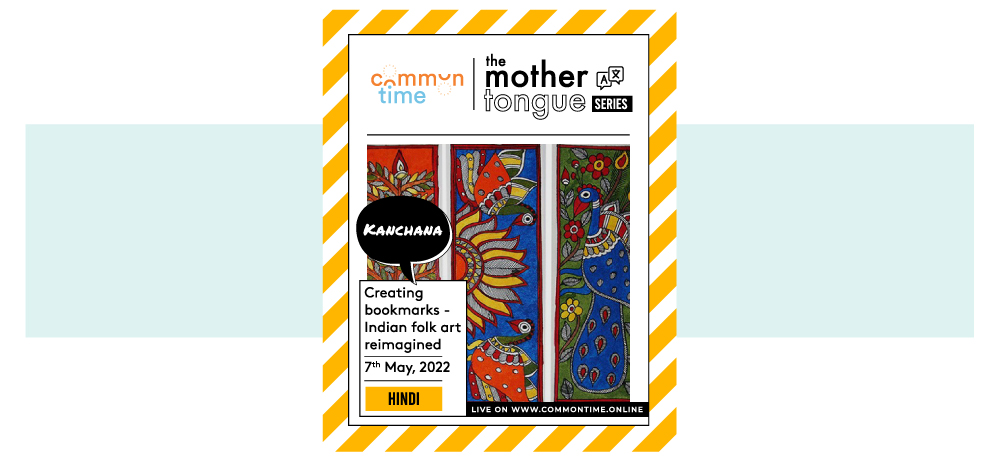 On May 7th, join Kanchana in Hindi and English for an enticing session on using Indian folk art to create amazing bookmarks.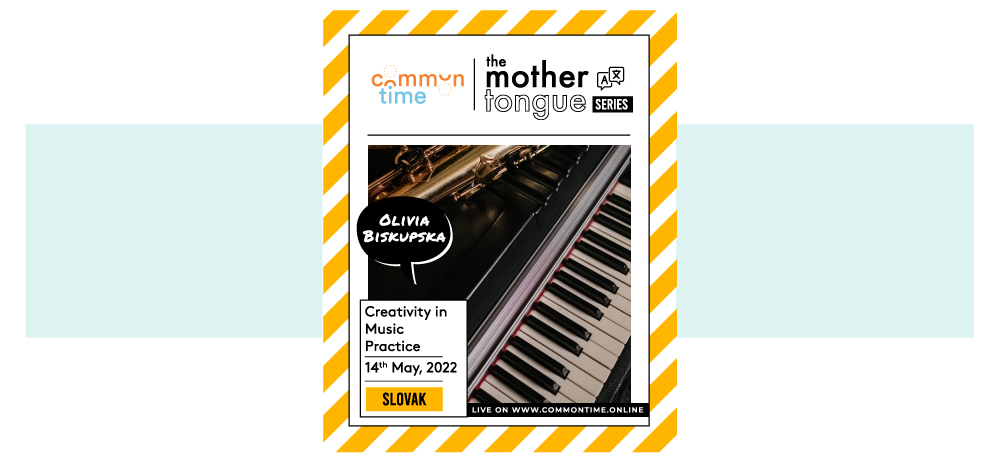 On May 14th, join Olivia in Slovak and English for an inspiring, storytelling-based music improv course suitable for musicians of any skill level!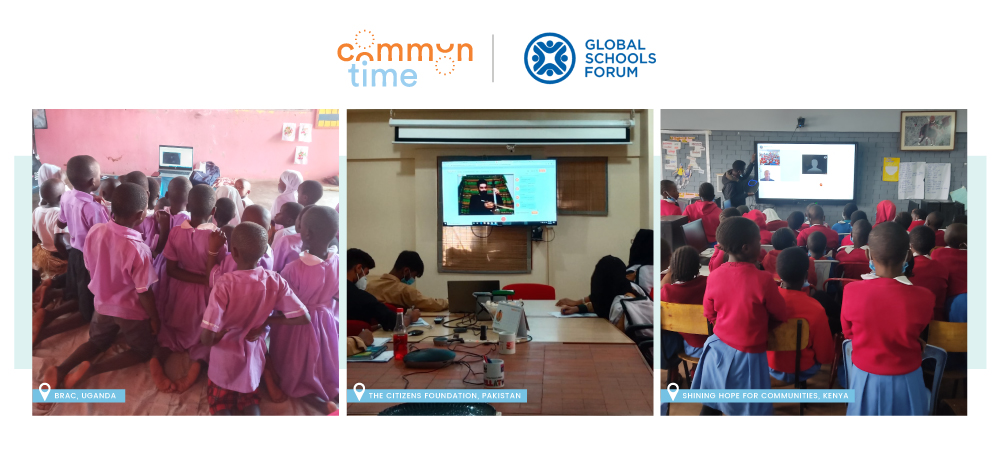 Recently, CommonTime and the Global Schools Forum partnered for a special event. CommonTime Artist Farzin joined students from Bangladesh, Pakistan, Uganda, and Kenya in an amazing demonstration of Middle Eastern Music. Afterward, the GSF students from Uganda and Kenya performed local songs and dances in a multicultural show and tell! Thank you to Farzin and the students of GSF for making such wonderful cultural connections!

The CommonTime Outreach and Education team is pleased to announce a new partnership with the Fortune Institute for International Business. As part of this partnership, a quartet of CommonTime Artists will be working with undergraduate and graduate business students to help them process the anxiety of dealing with transition. The session series, titled 'Self Expression as a Means of Stability in Transitory Times,' aims to leverage our amazing educational talents in a way that incorporates the Arts everywhere, even in business. Students will participate in a special type of self-reflection that is only possible when diving deeply into the Arts.
CommonTime is evolving! Soon we will be launching a new feature aimed at making it easier than ever to book lessons on CommonTime. The CommonTime Credits system will allow CommonTime users to purchase Credits which can be used in all transactions on CommonTime. For our Educators who belong to a school, you can purchase credits at the beginning of the year and use them all year long, instead of filling out a purchase request each time you want to book an Artist. Stay tuned for more information on the full launch of the CommonTime Credits system!
CommonTime has a new partner! AGIS, the Association of German International Schools, has joined CommonTime with a Guild Membership. Through this partnership, learners across Germany will have enriched Arts experiences with professional musicians, dancers, actors, and artists from around the World. Welcome, AGIS, and thank you for being with CommonTime!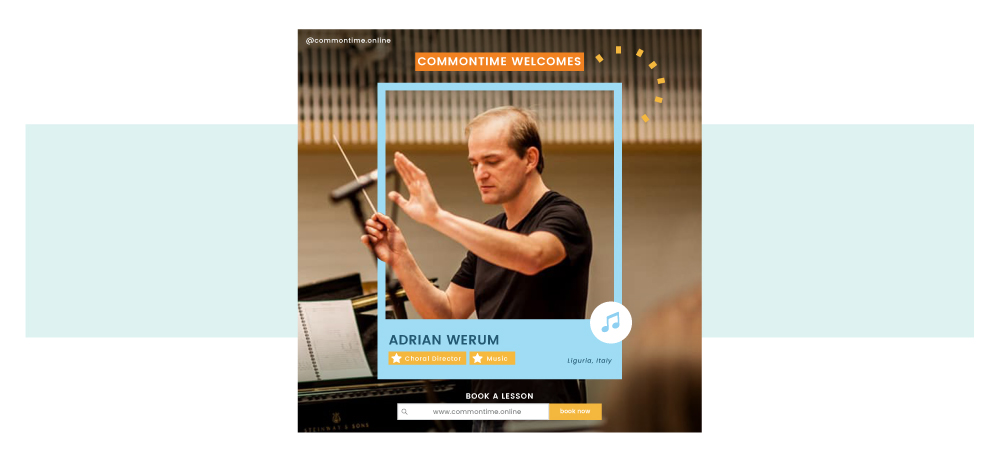 Adrian Werum is the Music Director of the Orchester der Kulturen in Germany. In addition to his work with this orchestra, he has also served as a music director for 'Dance of the Vampires', several Disney shows, and MTV Unplugged. Get him into your homes and your classrooms by booking him here.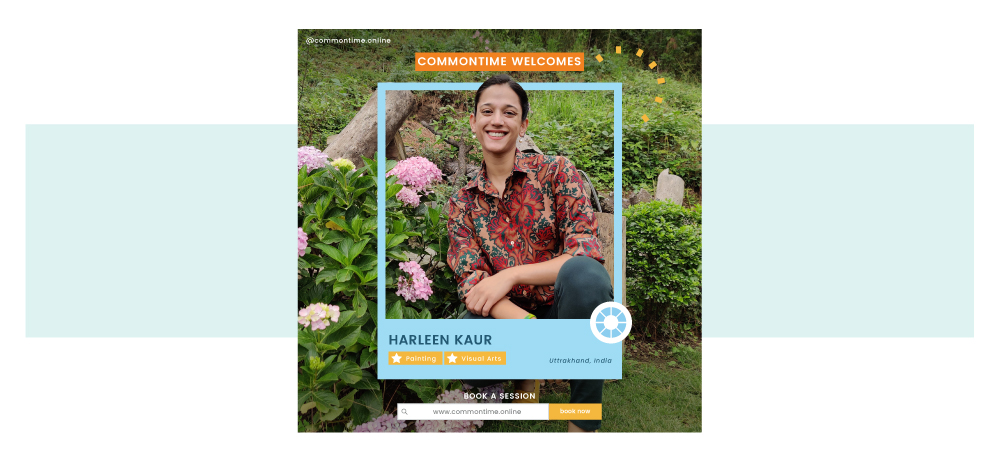 Harleen Kaur is a visual artist specializing in acrylics, abstract expressionism, and impressionism. After learning the art of gallery curation at Sotheby's in New York City, Harleen returned to India to work in galleries and exhibitions. Harleen's 2017 solo exhibition 'Untitled' was a collection of honest abstract expressions inspired by a particular mood, environment, memory or sensation at a particular point in time. This was followed by another solo exhibition in Delhi, India in 2019. Bring her into your Art room, wherever you are, by booking her here.

Christine Matovich, CommonTime's Founder and CEO, was featured in an article with the international telecom giant, Vodafone. In this exposé, Christine discussed the power of the internet to increase cultural connections between art lovers. More specifically, Christine spoke about how CommonTime used a Vodafone gigacube internet hotspot to broadcast a live opera performance to Music lovers around the world. Check out the full article here.