Greetings Arts Lovers,
July's birthstone is the ruby. For those of us in the Southern Hemisphere, its red color calls to mind the fires keeping us warm during the coldest months of the year. For the Northern Hemisphere, it represents the heat of the summer sun. From CommonTime to you, may your July be filled with Music, Dance, Art, and Theater – with a side of hot cocoa for the cold or watermelon for the heat!
For many Artists, July is a time for new opportunities, performances, and experiences. We wish you luck in these endeavors! We hope that CommonTime will help you engage with international learners and share your Art. For Educators, July often represents rest and the time for a recharge. Take care of yourselves as you prepare for the next school year. When entering your planning phase, use CommonTime to help enrich your learning experiences. For our individual learners, July can represent free time to explore new passions. Explore these on CommonTime!
Artistically Yours,
Michael
Co-Founder, CommonTime Online

To ensure our creators and learners have the best experience possible, CommonTime has rolled out the Lesson Offerings feature. With this new feature, CommonTime Teaching Artists can outline engaging and proven lessons and present them for purchase. Now, amazing lesson plans, insightful activities, and exciting courses can be distributed to support Educators worldwide.
For Educators, booking Teaching Artists has never been easier. With just a few clicks, you can give your learners a great arts experience on your schedule! Artists can create these lessons in the My Account page under 'Lesson Offerings.' Educators, you can find these lessons by clicking on an Artist in the roster, and selecting the 'Book a Lesson' tab on the Artist's profile.
Here are just of few of the incredible, readymade Lesson Offerings that you can book with CommonTime Artists: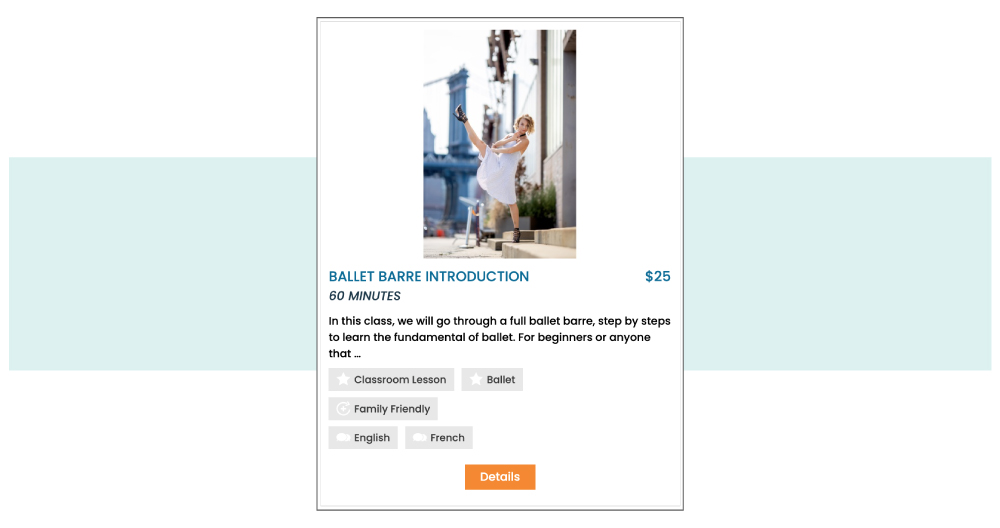 Ballet Barre introduction with Manon
In this class, Manon will take you through a full ballet barre, step by step, to learn the fundamentals of ballet. This is a great opportunity for beginners or anyone who would like to go over the basics and get in touch with the strength of your body as you move with the music.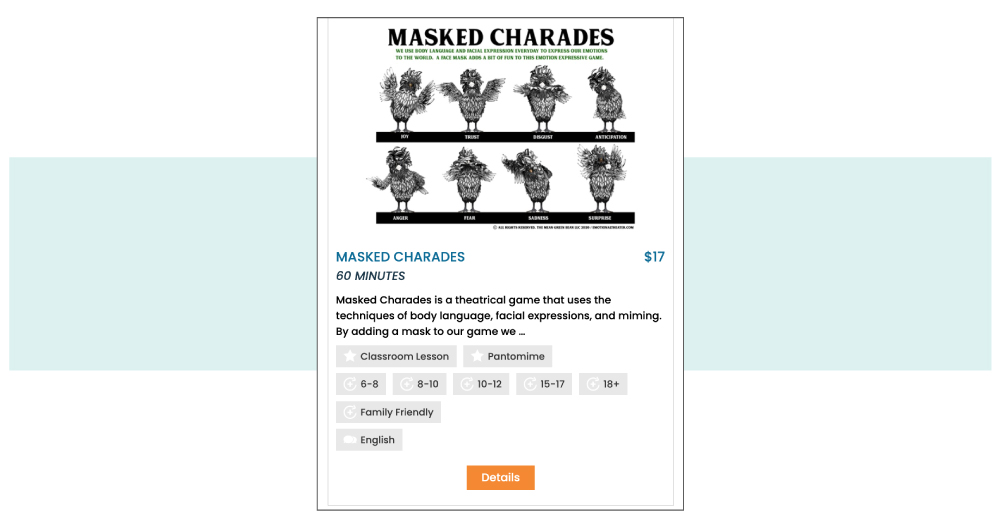 Masked Charades is a theatrical game that uses the techniques of body language, facial expressions, and miming. By adding a mask to the game, you get a bit of intrigue thrown in! Get out your favorite mask and amplify your emotions in this fun, fast paced game with Joleen!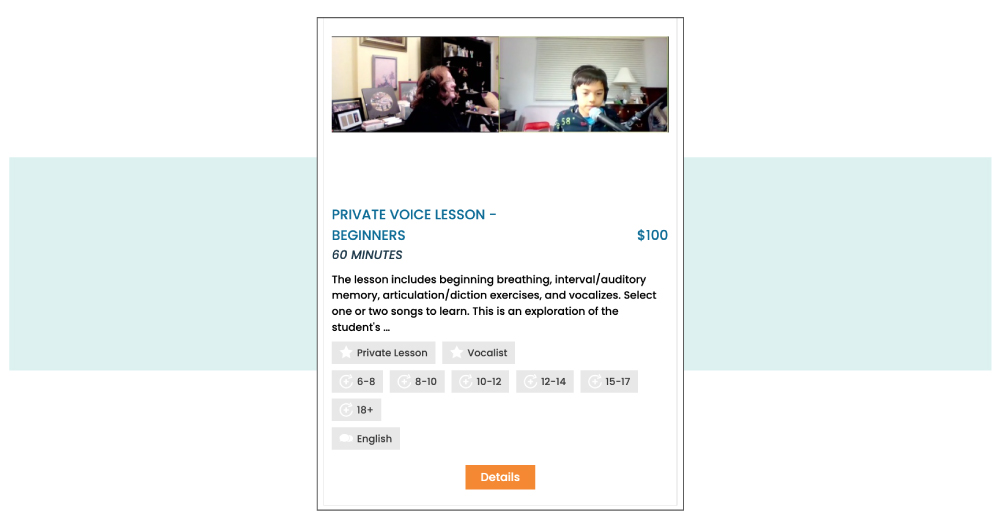 Beginner's Private Voice Lesson with Sondra
The lesson with Sondra includes beginning breathing, interval/auditory memory, articulation/diction exercises, and vocalizations. This is an exploration of your voice to determine your vocal range, range, and the best repertoire to develop your vocal and musical abilities. This is an experience in European classical vocal development using the Italian Bel Canto style of singing.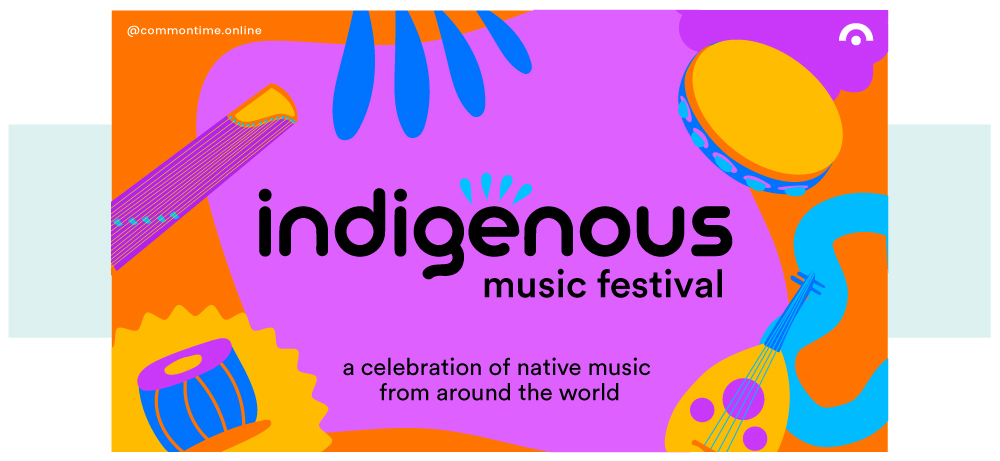 This July, we humbly present to you the CommonTime Indigenous Music Festival. During this unique virtual celebration, three special CommonTime Artists will be performing once-in-a-lifetime concerts celebrating the music of different cultures.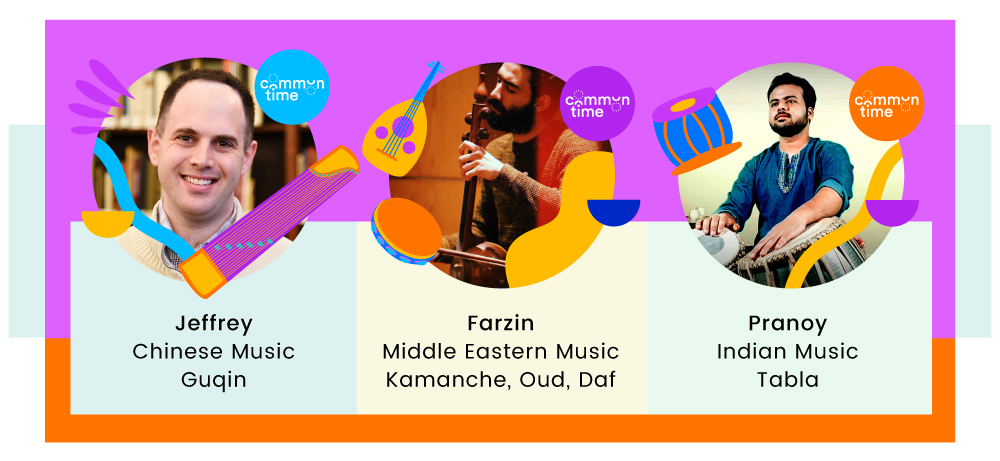 Jeffrey Levenburg will be presenting a concert of Chinese music on the guqin, an ancient Chinese string instrument.
Farzin Dehghan will present a concert of Middle Eastern music, using the Kamanche, Oud, and Daf.
And last but not least, Tabla master Pranoy Chatterjee will present a concert of traditional Indian music. Learn more about these events and buy tickets here.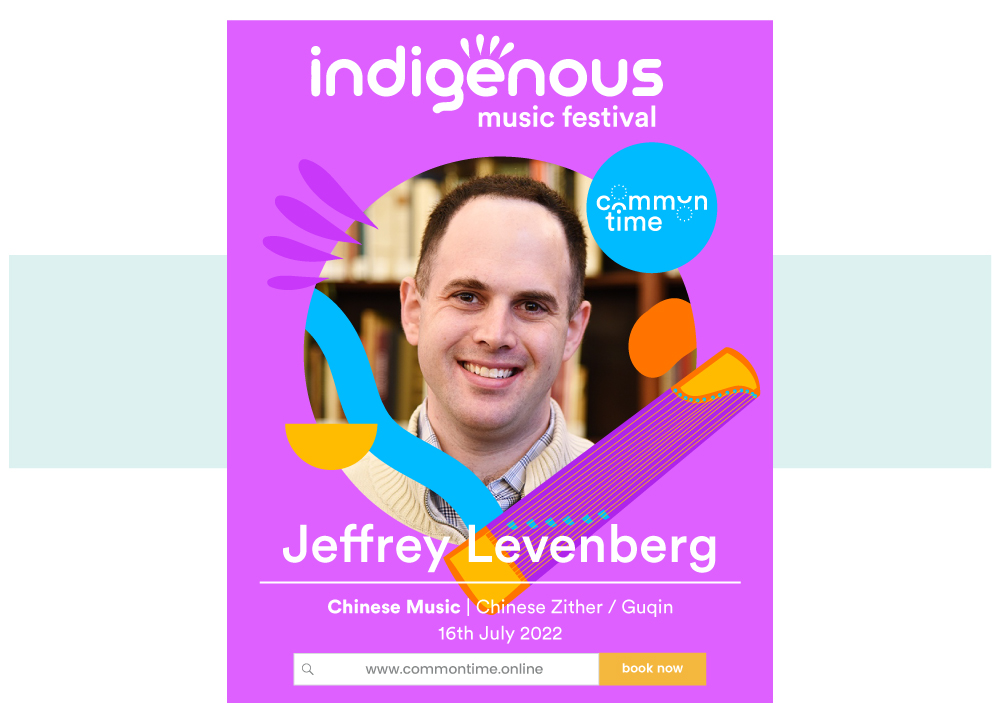 Jeffrey's expert performance on the Guqin, a Chinese Zither, is guaranteed to transport you back in time to the building of China's Forbidden City. Join us for a cultural celebration. Music is the medium – cultural connections are the goal. Travel the world of music from wherever you are on CommonTime!

Purchase your front row tickets on our Events page, as they become available.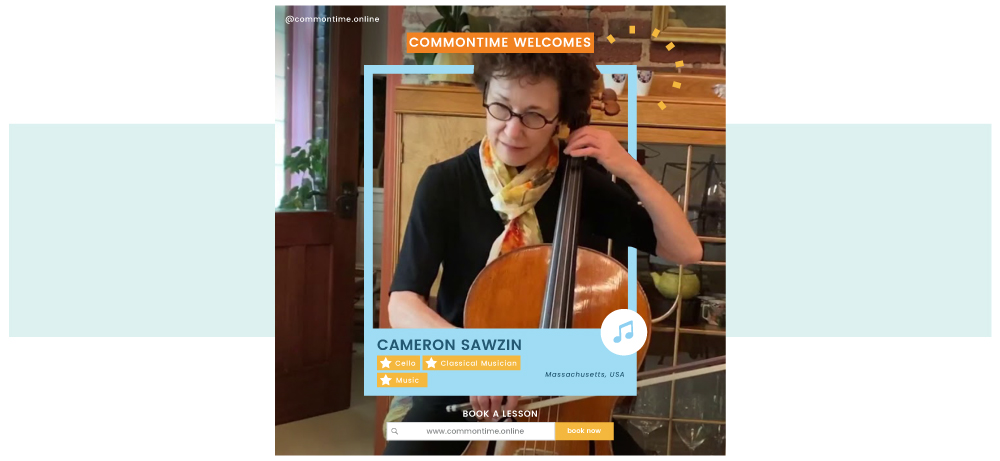 Cameron Sawzin is a freelance cellist based in Boston with a love for teaching. In her search for new ideas, Cameron has developed a healthy and fluid approach to cello playing for her students. Cameron loves playing many different kinds of music, from classical to world music and beyond. When she isn't sharing her love of the cello with lucky learners, she is performing with her trio, Terzetto, and with the Symphony New Hampshire. Book a lesson with Cameron and serenade your soul!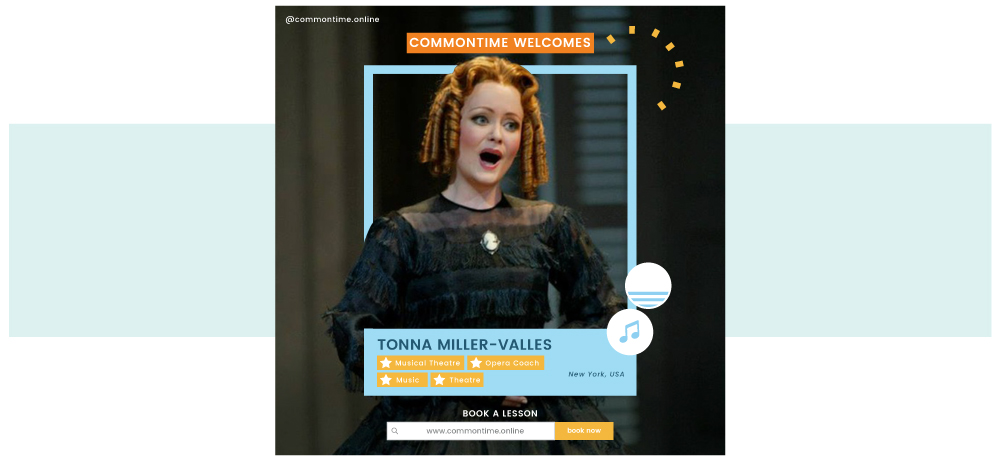 Tonna Miller-Vallés is the Head of Voice at the Institute for American Musical Theater in New York City and has sung at the Metropolitan Opera and on Broadway. She teaches beginning students the fundamentals of a solid vocal technique and she teaches advanced students ways to improve and build upon what they have already learned. Book a lesson with Tonna and start building healthy habits for lifelong singing!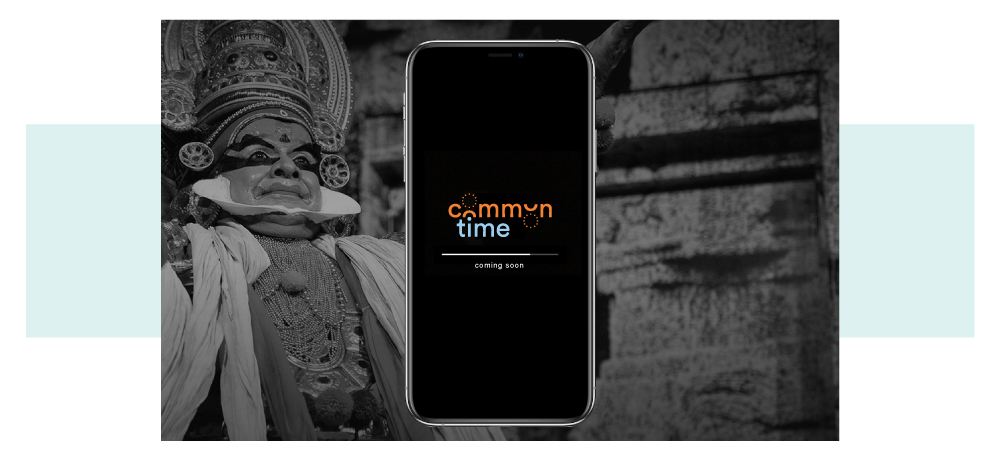 The CommonTime App has officially entered beta testing! As the fine tuning process continues, select CommonTime members will be invited to test the App along with us.

Follow us on Facebook, LinkedIn, and Instagram for more updates on how you can be one of the first art lovers to experience the Arts from the CommonTime App!