Greetings Arts Lovers,
We hope you're having a creative August! Here at CommonTime, we are always working hard to bring you quality, engaging arts experiences. CommonTime is your home for LIVE online arts education brought to you by professional teaching artists from across the globe. With that in mind, we have some great new events, new features, and a special story to share with you!
Happy viewing,
Michael
Co-Founder/Education + Outreach coordinator, CommonTime Online

If you're following CommonTime on Facebook, Instagram, Twitter, and LinkedIn, you may already be aware of our "Heroes of Kharkiv" storytelling event. We are honored to be sharing the story of Georg, a 14-year-old vocal prodigy from Ukraine, and his mother Natalya.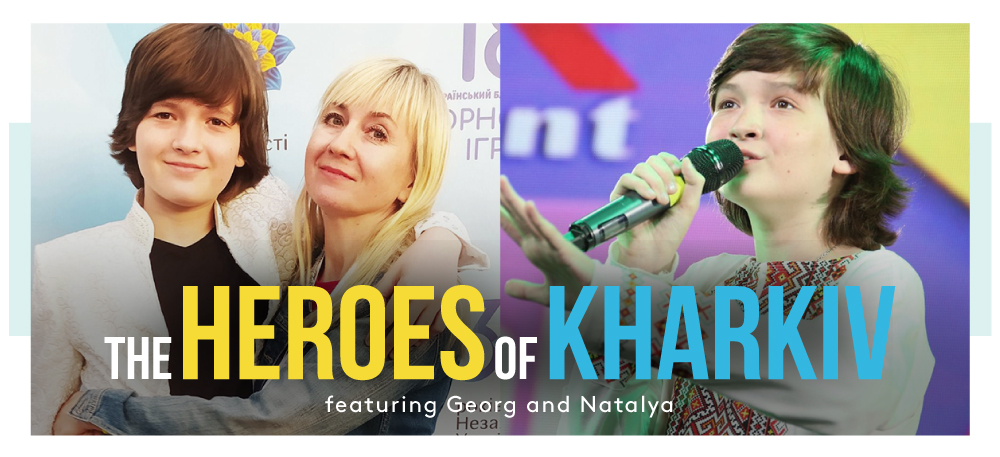 Despite having fled his home in the midst of war, Georg wants to continue singing. On the precipice of a budding career, Georg almost lost everything. But he has not lost his voice, his courage, his passion for music, nor his love for his country. How important would your Art become to you, once it became all that you had left?

To read Georg's story and watch our interview with him and Natalya, click here.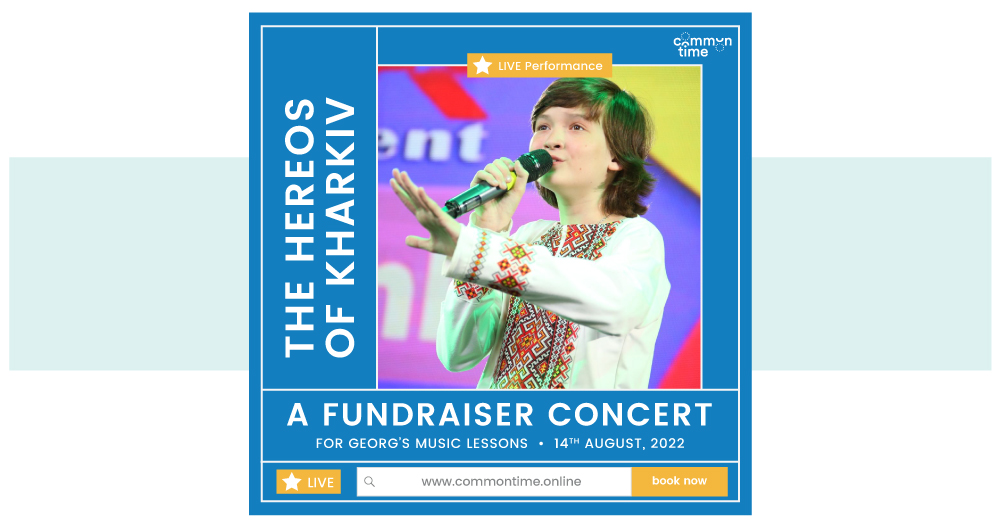 The goal of our "Heroes of Kharkiv" storytelling event is to detail Georg and his mother's escape to Western Europe, highlight Georg's amazing vocal achievements, and culminate in a special fundraising event on August 14th. Proceeds from this event will support Georg's virtual voice lessons.
To purchase tickets to Georg's fundraising event, click here.
Thank you for pausing, for listening, and for supporting this young musician.

CommonTime has recently introduced a new way for Artists to collaborate: event co-hosts! When creating a workshop or performance event, Artists can now invite other Artists to co-host that event. When you accept an invitation to co-host an event, that event will appear on your Artist profile, and you will receive an equal portion of the money made from that event.
To invite one or more Artists to co-host an event, visit the Artist Events tab in My Account. Choose "Yes" for the Co-Hosted Event field, then type in the name of the Artist(s) you would like to invite. Share the spotlight with a co-hosted event and give learners an arts experience to remember!
Did you record a great event or performance and want to share it with other learners who couldn't see it live? Artists can also now sell Pre-Recorded videos on their Artist profiles! To sell a pre-recorded video, visit the Artist Events tab in My Account and click on the "Pre-Recorded" tab.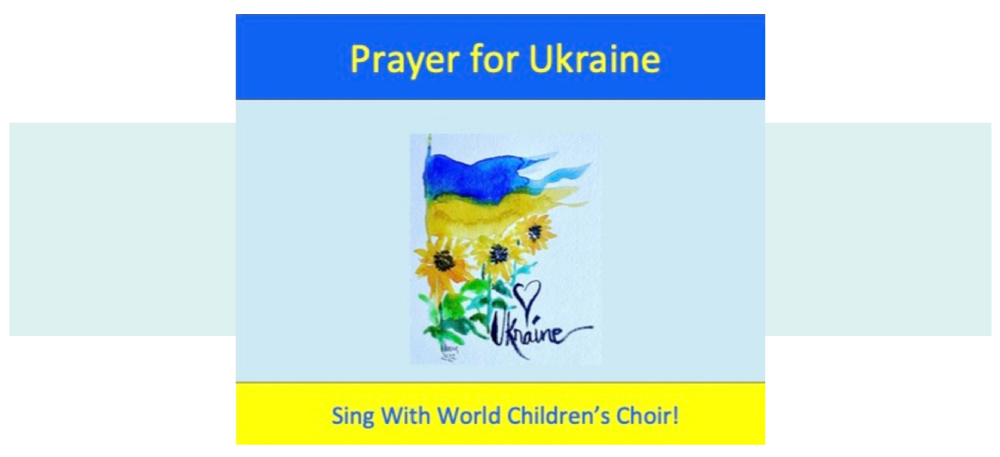 We have all been positively impacted by the Arts. Let us use our passions to extend a helping hand. Now through the end of September, the World Children's Choir invites children, teens, and adults from all nations to sing in a new virtual video. Attend a weekly rehearsal with Sondra Harnes and the World Children's Choir to learn the song Molytva za Ukrayinu, the patriotic and spiritual anthem of Ukraine. After learning the song (or if you already know it), record yourself singing and upload your video. All of the recordings from around the world will be combined into a single recording, paired with a video, and then livestreamed on #CommonTime. 92.5% of the proceeds from this concert will go to benefit NGOs focused on Ukraine. Click here to register. Your voice will make a world of difference.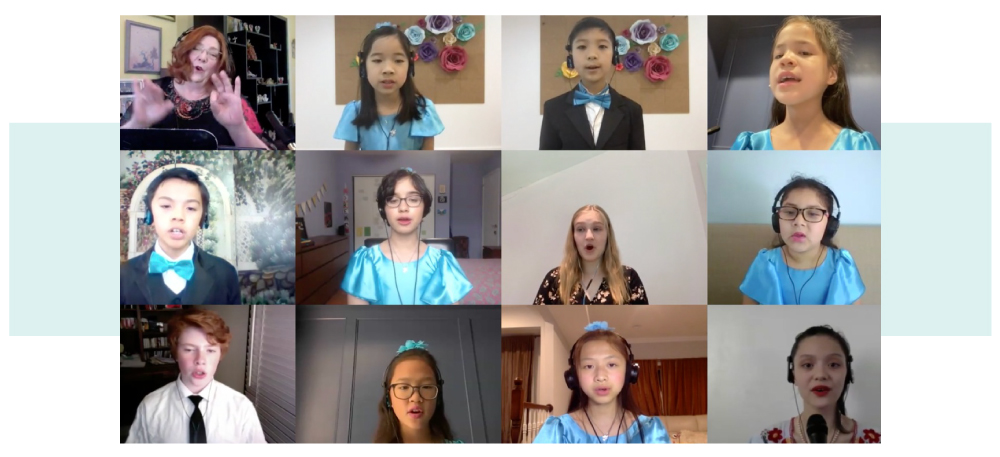 Be a voice for love in the world! Learn to Sing with the World Children's Choir in the premiere work, "Love Sings a New Song for the World!" From now until the end of September, learn to sing in weekly rehearsals with Sondra Harnes — lyric soprano, voice teacher, pianist, and children's choir conductor! Each rehearsal includes breathing exercises, vocal warm-ups, and learning the melody (or alto part) and words for the original song, "Love Sings a New Song for the World." Book a lesson with Sondra here.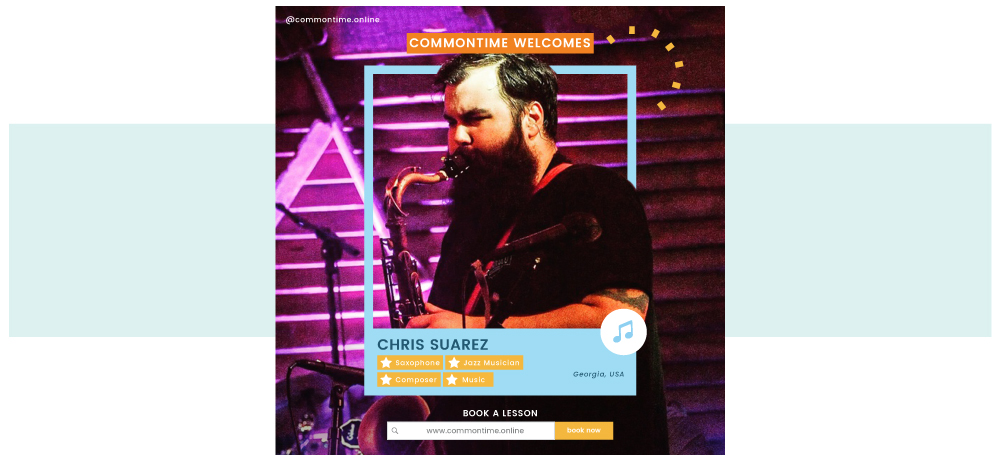 Chris Suarez is the head of curriculum at Meta Music Education in Georgia, USA. When he isn't teaching learners and teachers alike, he is performing on the saxophone with the Lightning Orchestra and on percussion with The Chops Experience. His training in Black American Music has given him the knowledge and the language to connect himself to the music on a more personal level. His love for theory and exploration has made composition a huge part of his musical process, and he would love to share those ideas with everyone! Book a lesson with Chris and get jazzy!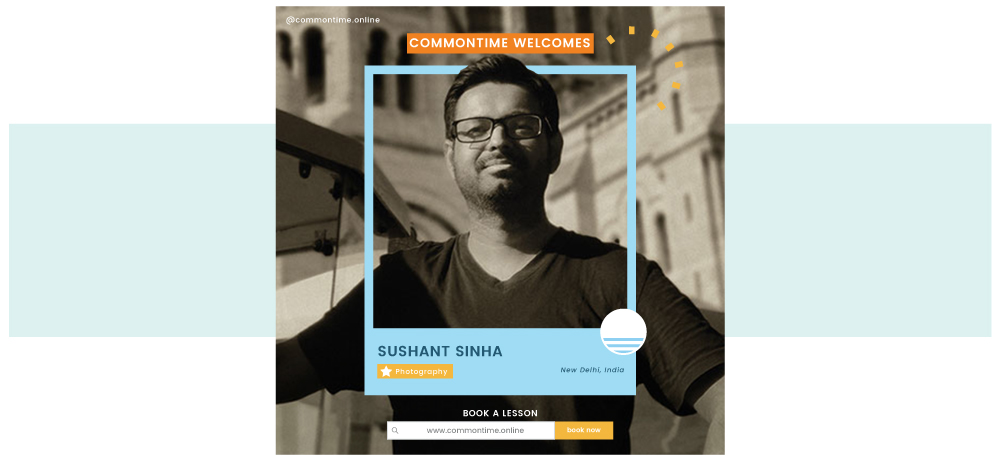 Sushant Sinha is Delhi-based independent commercial and editorial photographer with over 16 years of experience. His philosophy towards photography is that, whether it's a celebrity portrait or fashion or advertising, the idea remains the same: the images should speak a story that's beyond the obvious. Widely published across national and international publications, his portfolio includes advertising, lifestyle, celebrity, architecture & interiors, portrait, product, and travel photography. Book a lesson with Sushant and join in the conversation between light and shadow!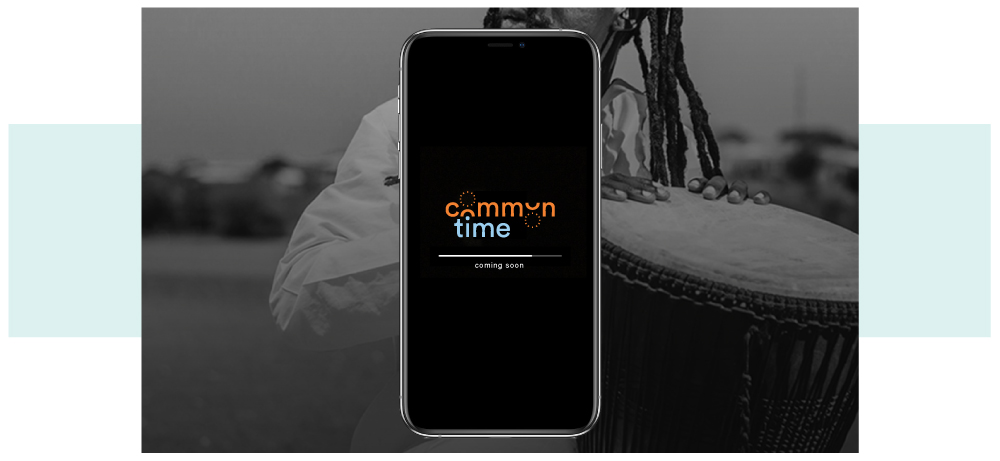 The CommonTime App has officially entered beta testing! As the fine tuning process continues, select CommonTime members will be invited to test the App along with us.

Follow us on Facebook, LinkedIn, and Instagram for more updates on how you can be one of the first arts lovers to experience the Arts from the CommonTime App!