The Best Trending Dance Styles Worldwide
There are many reasons why dancing can be a source of happiness in your life. Not only is it a fun way to get moving, but there is mounting evidence of numerous health benefits linked explicitly with dancing. Dancing, for example, can be a natural mood enhancer that boosts all those good brain chemicals that keep you feeling upbeat and energized. Dancing has also been shown to strengthen areas of the brain associated with memory and cognitive longevity.
So you've taken the first step toward pursuing your interest in dance classes, and you've noticed that there are a plethora of dance genres, styles, and ability levels to choose from. It is natural to feel overwhelmed, but we're here to help! Before you get started, make sure you are interested in the dance style you choose to learn. From ballet to K-pop — here are some of the best dance styles in the world (in no particular order).
1. Ballet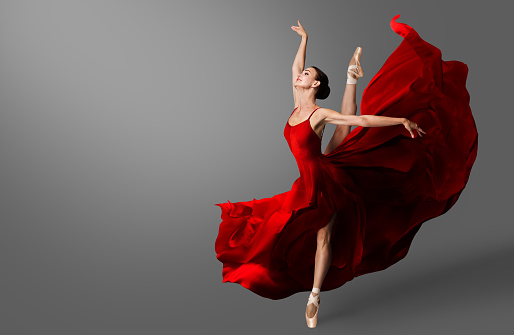 This iconic dance style never gets old. Ballet is a great fit for those who enjoy structure. It is polished, precise, and sophisticated. Ballet requires a lot of patience, but there are many opportunities for future professional growth for those who stay the course. Ballet is one of the best dance styles for those who want to gently target muscle tone, improve posture, and stay focused on form. This is an excellent form of dance for people of all ages, with lovely classical music and movements that you can tailor to any fitness level.
-
Must Read: Wisdom Wednesdays: How to Artistically Engage Your Students Over the Summer Holiday
-
2. Hip Hop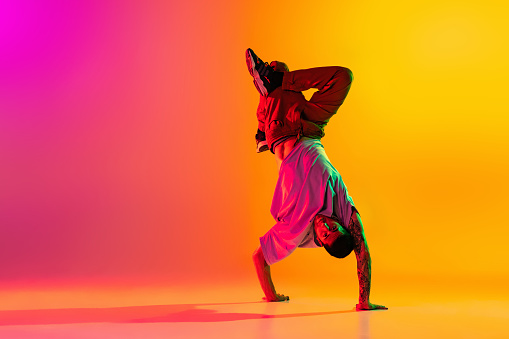 Hip-hop refers to a variety of street dances that grew out of United States hip-hop culture and music. It flourished as a street style dating back to the early 1970s in New York and California. One of the appealing parts of hip-hop is the ability to add your style to what you're doing with fewer rules. So if you're an improviser, this one's for you! This dance style is also a great way to burn calories or simply get rid of all that extra energy. Start learning via an online dance class today
3. Contemporary Dance
Contemporary dance is synonymous with self-expression, storytelling, and freedom. As one of the best dance styles to learn, it draws from traditional dance styles such as ballet and jazz but deviates from the strict techniques and movements that make those styles so recognizable. Contemporary dance, which is more grounded than ballet, allows you to connect your mind and body through fluid movement. You'll learn how to communicate your emotions by moving every inch of your body with nuance and intention.
4. Tap Dance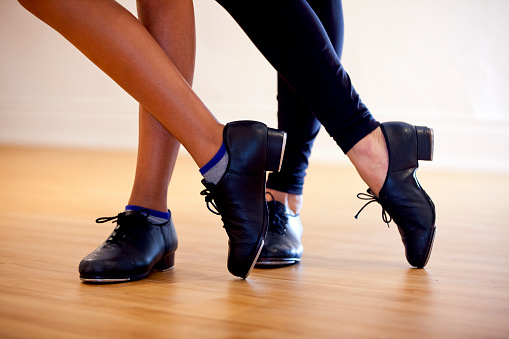 Tap dance is all about using your feet to act out the details and emotions of stories. Straight from the silver screens of Hollywood, this dance style is an amalgamation of rhythm and expression, and also a great way to increase coordination and stamina while releasing some happy endorphins. This form of dance requires a special shoe with metal plates attached to both the ball and the heel. Tap dance is ideal for children and people of all ages who have a natural sense of rhythm and self-expression. The tricky patterns and improvisational opportunities will help you develop a deeper appreciation for various types of music, and it can be easily mixed in with musical theater numbers. It's no surprise that Fred Astaire couldn't get enough of it!
-
Read More: 5 Advantages of Online Dance Classes
-
5. Zumba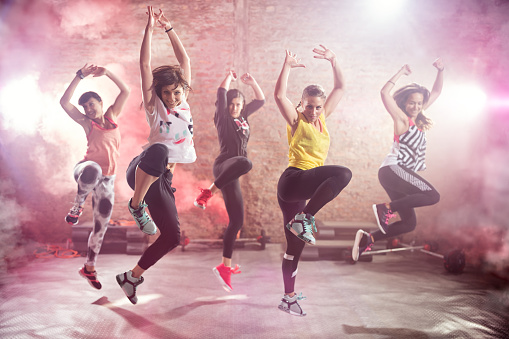 This dance form has taken off in recent years and is hailed as one of the most popular forms of workout. Zumba is a fitness dance program that combines low-intensity moves with high-intensity exercises and Latin rhythms. It can increase your energy, improve your balance and flexibility, aid in weight loss, and condition your muscles. Zumba incorporates elements from salsa, mambo, merengue, flamenco, and other dance styles, making it an excellent choice for anyone considering taking a Latin dance class.
6. K-Pop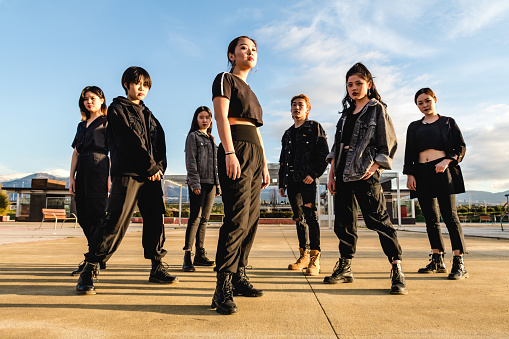 Currently trending as one of the best dance styles in the world, Korean pop music has become a worldwide phenomenon, bringing with it a multitude of dance moves that take inspiration from American Hip Hop music videos from the 2000s. BTS is today's most popular act, with songs and videos that are all extremely catchy and intensely choreographed. This dance style is no longer a niche youth market; it's the new hot thing!
Conclusion
If you're new to dance, you can begin by simply watching different styles of dance. Everyone has their own method, but one way to learn to dance is to immerse yourself in the culture. This might include following dancers' social media accounts, finding choreographers you admire, and watching videos online.
Online dance classes on CommonTime are a quick and easy way to learn a new dance style or improve the one you've been practicing - straight from the comfort of your home! Online teaching artists, like in-person instructors, walk you through each step, making it simple to follow along. You'll also be able to learn from artists who you might not have had the opportunity to study in person.
Not sure where to start? We've got you covered! CommonTime offers live classes and feedback with professional dancers from around the world.
It may take two to tango, but just one to book a dance lesson with a teaching artist!
Don't have a CommonTime account? Sign up for free!