The Top 5 Advantages of Online Dance Classes- Why to Start Today!
The last few years have shown us just how important the internet can be. Be it a virtual fitness class or ordering groceries online, the internet has made it possible to get almost everything at the click of a button. Why should dance classes be any different?
Virtual dance classes established their presence online long before the pandemic. They are an excellent substitute for in-person studios and come with a plethora of benefits that can have a positive impact on students. With virtual dance classes, we have the space, time, and freedom to practice and repeat any drills or moves at our own pace. When paired with consistent training, we begin to see the boundless opportunities we have to expand our skillset.
As more people become acquainted with the relatively new realm of online training, it's worth reflecting on some of the many surprising benefits of virtual dance classes.
Top 5 Benefits of Online Dance Classes
1. It's Flexible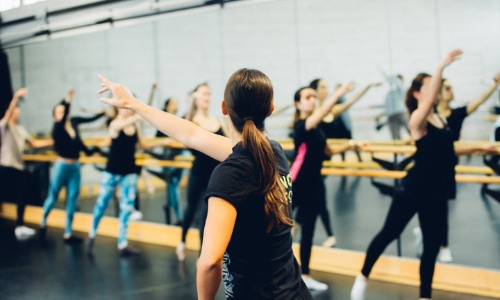 One of the most crucial benefits of virtual dance classes is the flexibility they provide. Dance can be a fast-paced art, and there may be plenty of spills and setbacks on the path to honing your skill. An important aspect of learning new moves and concepts is to go at your own pace and find a schedule that best suits you. This crucial component teamed with the familiarity and comfort of your home space adds a whole new dimension to the dance curriculum and can help you gain confidence in the long run.
2. It Builds Community
Another advantage of dance classes online is the sense of community it provides. Until fairly recently, some of the biggest challenges that dance students faced were physical and monetary constraints, with niche dance instruction available only in big, metropolitan cities. Online, you are not bound by any geographical limitations, and so online dance classes have made it easier to encounter and learn from people who come from different countries and backgrounds. This means that when you enter the world of online dance, you not only have the opportunity to connect with outstanding teachers but also with like-minded students. Online dance classes are a great way to make real connections in a virtual space!
Check Out: Dr. AnnRené Joseph- Dancing & Vocal Health - 8 Movements for Health & Well-Being
3. Online Dance Classes Gives You Options
The variety of options that come with online dance classes is unparalleled. You may not have access to certain dance styles in your local area, which makes virtual classes an appealing option for those of us who want to experiment with different forms of dance. You have the freedom and flexibility to try out new styles without making a long-term commitment to one specific style or instructor. Be it ballet or contemporary dance — the world is your stage!
4. It Helps You Stay Active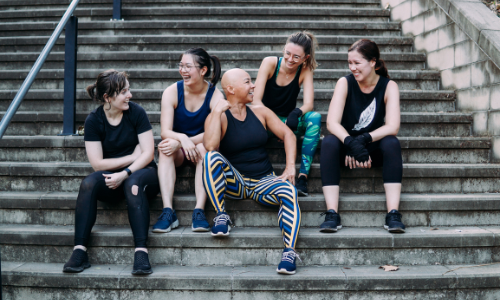 Online dance classes are a great way to stay on your feet and burn a lot of calories while having fun at the same time. One of the benefits of physical activity through dancing is the increased amount of endorphins, which help relieve stress and maintain your overall emotional well-being. That being said, online dance classes aren't just about exercising the body. It exercises the mind, too! By focusing on learning dance steps and understanding how to engage the right muscles to achieve certain movements, dance helps keep the brain sharp as you learn and memorize different types of choreography.
5. It Boosts Self-Confidence
A great advantage of online dance classes is the complete focus that you can give yourself, without the concern of comparing yourself to others in the studio. Virtual dance classes are an excellent way to build confidence in those of us who may be too self-conscious to dance in front of others or are worried we won't be able to keep up in class. Learning dance online means there is no one to judge you or make you feel unconfident. It also require a level of intrinsic motivation to push yourself when learning dance online. Since the teachers are not physically in the room with you, it gives you the chance to rely on yourself and go that extra mile to work hard and make each move count.
Over the last few years, a number of online dance programs have emerged, offering the chance to attend classes in ballet, choreography, contemporary, jazz, ballet, and many more — all from the comfort of your home! Teaching artists have developed the most creative ways to spark excitement and interest among their students and encourage them to participate virtually.
Make the most of your online dance classes by selecting a form of dance that speaks to you and fits your style. There are a variety of dance genres to choose from, so it's important to identify your goals and preferred style as a dancer and select a curriculum that helps develop those goals and styles. Remember, the advantage of taking dance classes online is their versatility, so move at your own pace, and retake a class as many times as you would like so you can develop, fine-tune, and master your repertoire of skills.
At Common Time, we endeavor to make dance accessible to all — no matter where you are. Whether you're new to dance or seeking a professional career in the industry, our online arts learning platform provides world-class lessons and events in dance, music, theatre, and visual arts.
Click here to browse CommonTime's growing roster of professional, vetted dancers! Search for a teaching artist that's right for you and book a lesson that fits your schedule!
Don't have a CommonTime account? Sign up for free!