Greetings Arts Lovers,
Fall is a time of new beginnings here at CommonTime. New music is being made, new art is being created, new dance steps are taking shape, and new aspects of drama are being expressed. As we embrace this newness, remember that CommonTime is here for you. From our roster of Artists ready to engage with you and your students to our network of arts practitioners and educators, to our bank of resources for Artists and Educators alike, step into Fall with CommonTime!
Michael
Co-Founder/Education + Outreach Coordinator, CommonTime Online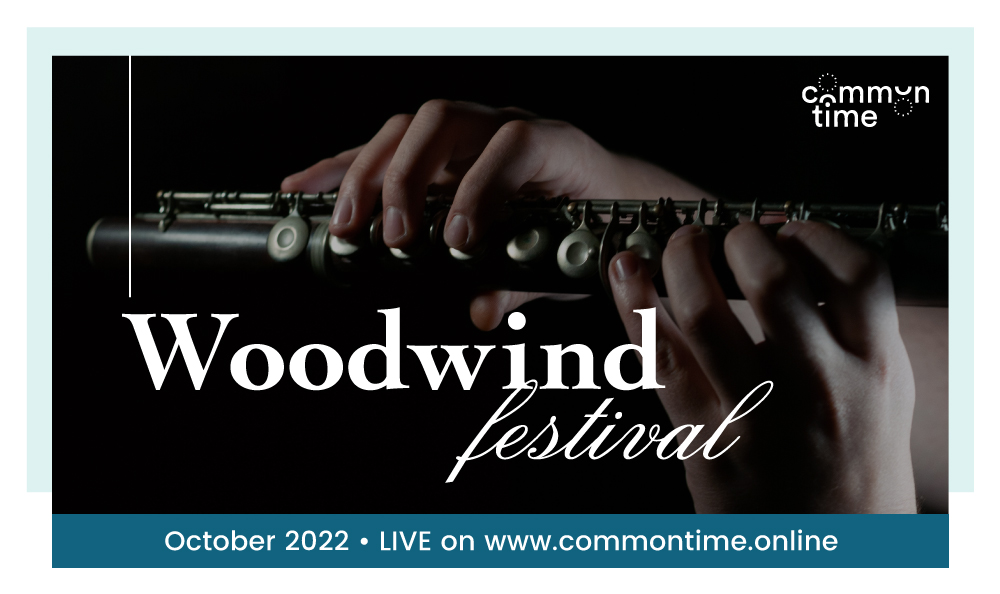 This month, we are excited to introduce the CommonTime Woodwind Festival! On October 29th and 30th, we have the pleasure of featuring CommonTime Artists Sydney, Kassandra, and Roddy, who will be presenting special workshops and performances featuring the flute, bassoon, and clarinet, respectively.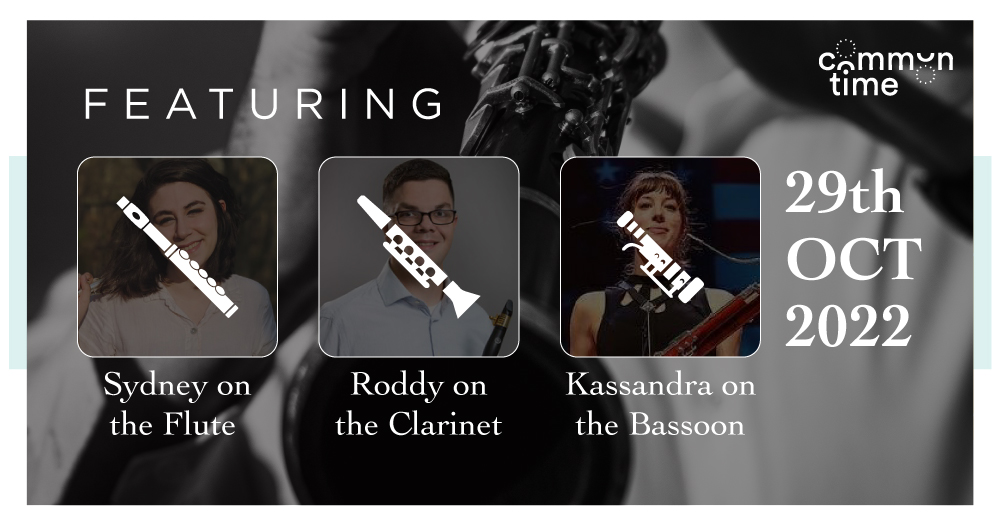 Beginners and instrumental music teachers alike won't want to miss these flute and bassoon classes! And for those who are looking to enjoy a beautiful clarinet serenade and bonus Q&A, Roddy's performance is for you! To book a CommonTime Woodwind Festival event, click here.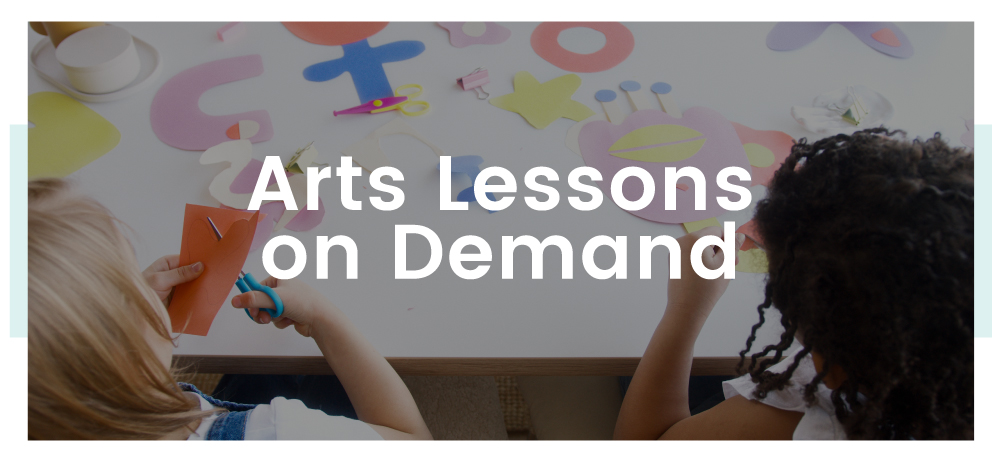 With CommonTime Planned Lessons, it has never been easier to have great art lessons on demand! The Lessons page is where you can see all of the Planned Lessons that CommonTime Teaching Artists have created. Planned Lessons are a way that Artists can outline engaging and proven lessons and present them for purchase. For Educators, booking Teaching Artists has never been easier. With just a few clicks, you can give your learners a great art experience on your schedule!
Want to add your own Planned Lessons to the roster? Artists can create these lessons on the My Account page under 'Lesson Offerings.'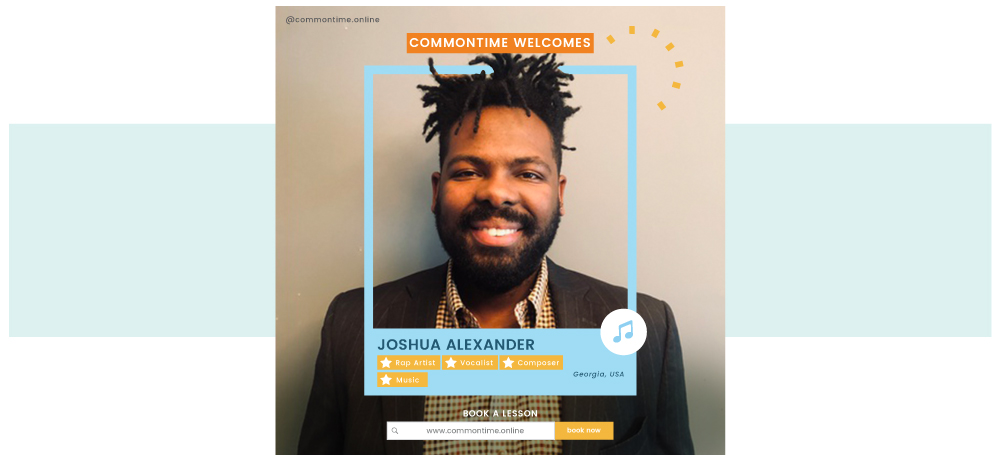 Joshua Alexander is a composer and sonic artist living in Georgia, USA. He is a classical musician, rap artist, music engineer, and much more. It is Joshua's belief that composing is a mechanism of creation rather than merely a musical activity, and it is his duty to create art that connects to this truth. He is excited to share these insights with other creative artists, regardless of whether they consider themselves such. Designers, architects, painters, lawyers, mothers, athletes, and so forth, all share an acute understanding of how to intelligently connect their artifacts to create a successful experience; they are all composers! Book a lesson with Joshua and discover your inner composer!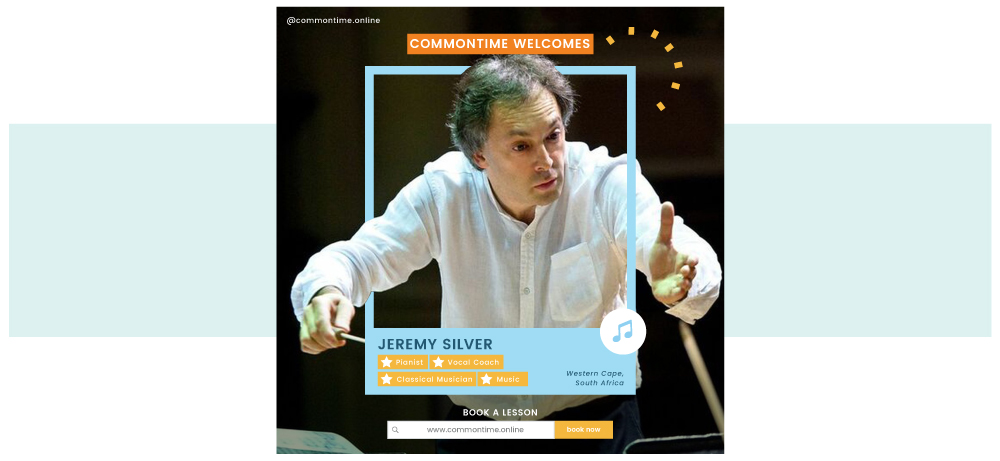 Jeremy Silver is a British conductor, pianist, and vocal coach who is the Director of the Opera School at the University of Cape Town in South Africa. He has worked extensively with South Africa's major symphony orchestras, conducting for such productions as La bohème and Le nozze di Figaro for Cape Town Opera and Lucia di Lammermoor with Gauteng Opera. In addition to several productions in the UK, Jeremy has also made appearances in the Opéra-Théâtre de Metz in France, the National Theatre in Malaysia, and the Yale Opera in the US, as well as in a concert with the renowned Polish orchestra Sinfonia Varsovia at the Evian Festival. Book a lesson with Jeremy and learn how to lead the band!