Greetings Arts Lovers,
For those of us in the Northern Hemisphere, the coming winter season brings a festive holiday spirit in many countries and cultures around the world. But whether you are getting ready for the holidays in winter or summer, take a moment to remember the special place that the Arts hold in our lives. From your Mother's favorite song to your favorite holiday movie, to the traditional dances different cultures do during holidays, to the specially curated food your Uncle prepares every year, to the Art on the postcards you will send as you travel — the Arts are all around us. Consider giving yourself or a loved one the gift of the Arts!
Artfully yours,
Michael Skillern
Co-Founder/Education and Outreach Coordinator, CommonTime Online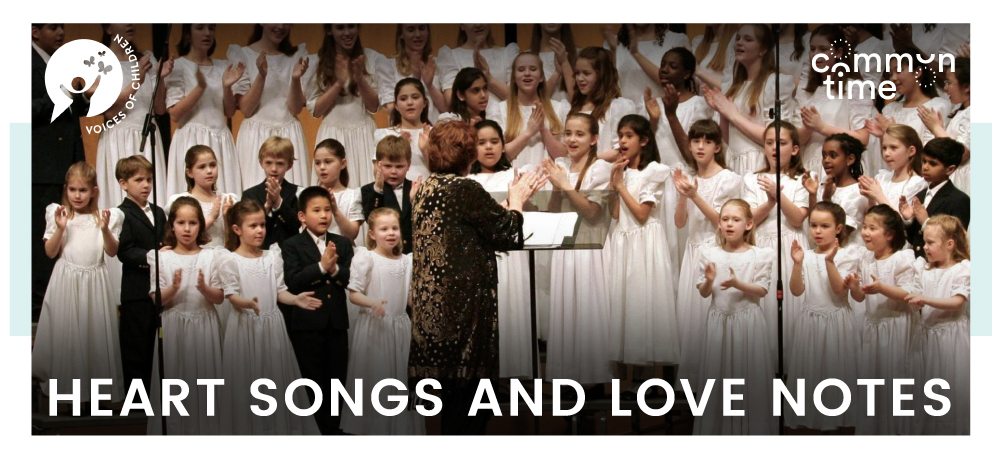 On Sunday, November 13th at 12 pm EST, the World Children's Choir is presenting the concert "Heart Songs and Love Notes - from the World for the Children of Ukraine" on CommonTime.
This concert will feature recorded and live performances from 13 different choirs and individual performers from around the globe. All proceeds received by the World Children's Choir from this massive 300+ participant musical showcase go to benefit the Voices of Children Foundation, a non-profit organization that is on the ground giving hope to Ukraine's children in this time of crisis.
We hope that you will join us, listen to this message of hope and love, and give in support of children in need.
For tickets to this event, click the button below.

To learn more about the Voices of Children Foundation, click here.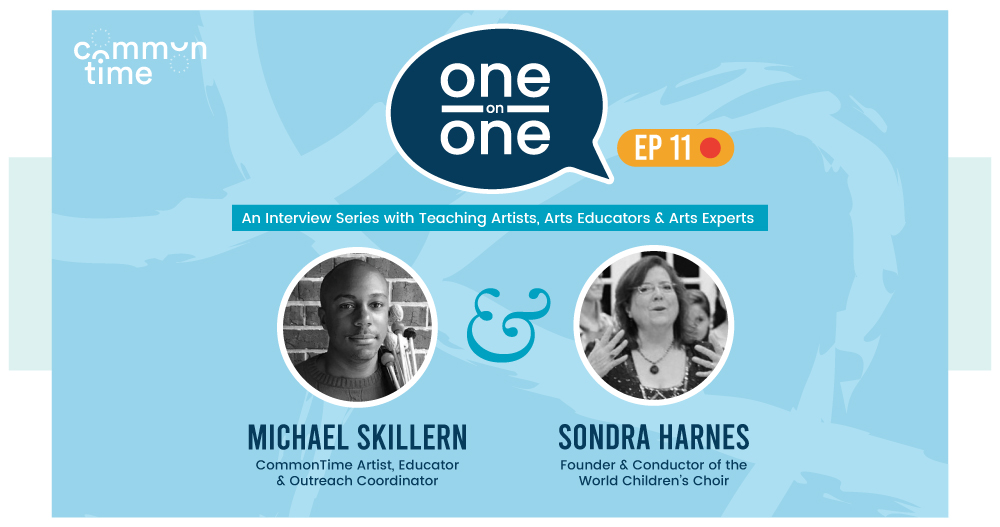 Learn the story behind "Heart Songs and Love Notes" in this CommonTime 1-on-1 interview between CommonTime Co-Founder and World Children's Choir Founder and Conductor Sondra Harnes. In this special episode, they are joined by Elzara Halimova from the Voices of Children Foundation. Click here to watch the interview and read the story.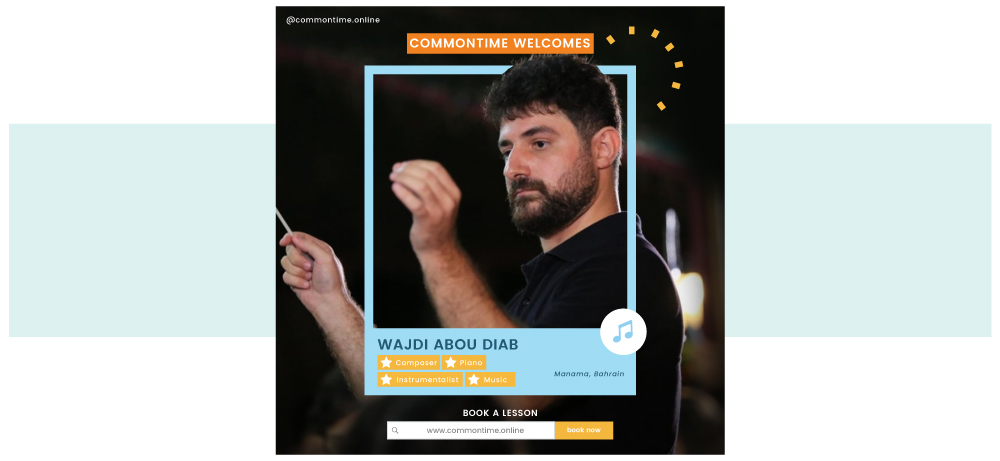 Wajdi Abou Diab is a composer, musicologist, theorist, conductor, and pianist (and bassoonist!) from Lebanon, currently living in Bahrain. He specializes in Arabic music theory and practice, and is happy to share how you can incorporate the Arabic maqam into your own music. Wajdi teaches a wide range of skills and techniques, from simple songwriting and basic music theory to complex compositional techniques, harmony, music analysis, orchestration, and more. His lessons and materials are customized for each student, so the learning process will be both productive and enjoyable. He likes to push his students to their limits, keep them excited, and challenge them so they give the best of what they can! Book a lesson with Wajdi and make some music together!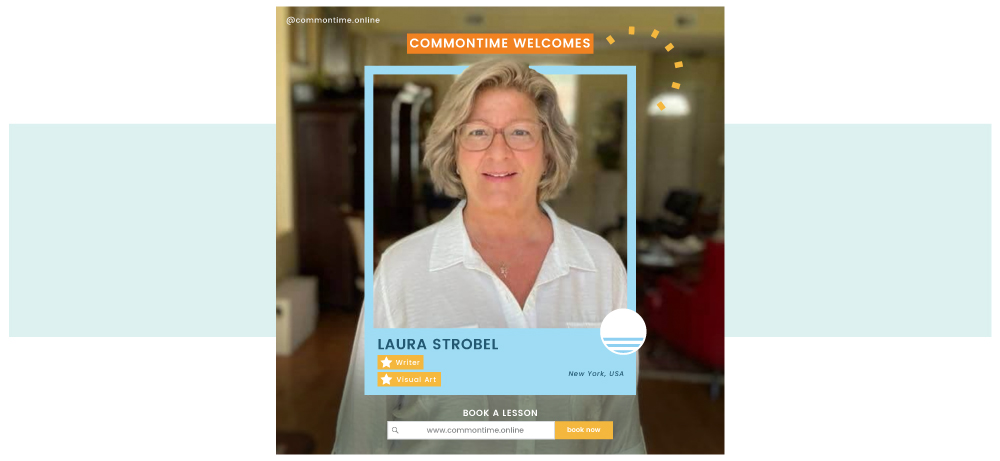 Laura Strobel is a writer and chef from New York, USA. Laura attended a culinary school in Germany and returned to America to become a personal chef and caterer. In 2020, she self-published her book, Accountability: Facing The Truth To Discover Self-Empowerment, the true story of one woman's perseverance through a terrible ordeal that evolves into an inspiring, enlightening experience. Laura believes that everyone can write. Each story starts from a familiar connection that fans the creative spark. She guides each writer through their own journey of structure, development, character, and plot. The goal is always to write first for yourself; only you can decide how and with whom you want to share your story! Book a lesson with Laura and find your creative spark!