Dear Arts Lovers,
Happy May and Eid Mubarak to all who celebrate! These are exciting times in the world of CommonTime. On our events page we have two incredible offerings: an interactive improv theater session with Sarah, and the live stream premier of 'Smashworks at Home' from Smashworks Dance. We cannot wait to see you at those events. And, we cannot wait for you to invest in CommonTime. Recently, we began a crowdfunding campaign on WeFunder! If you have ever had a moment of joy, experienced a moment of reflection, received a spark of the imagination, or relit an old artistic flame, consider investing as little as $100. With your support we can continue to democratize the Arts.
Michael Skillern
Co-Founder/Education + Outreach Coordinator, CommonTime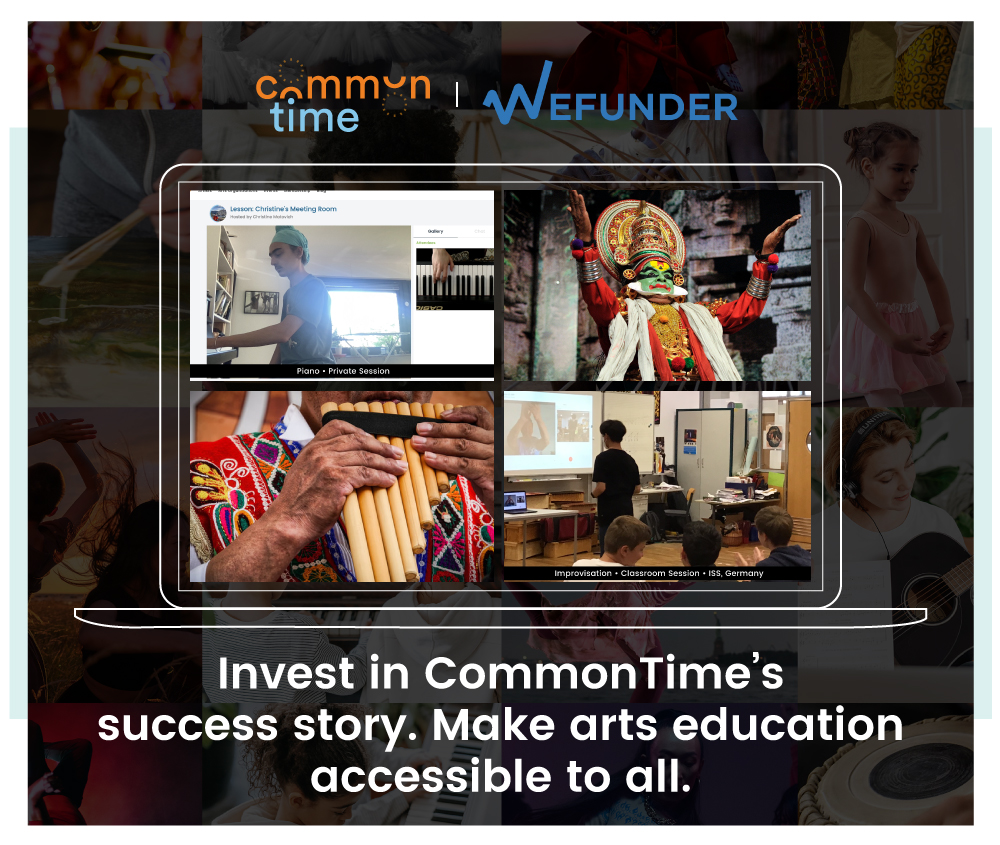 It's official! CommonTime has gone public on Wefunder!
https://wefunder.com/commontime.1/
When you invest in CommonTIme, you are making an impact by providing skilled teaching artists with a means to earn through their art and learners with access to quality arts education and arts learning experiences. Investments start as low as $100. Help us grow and continue the great work we've already done in a short amount of time! Since our launch in March 2021, we've held arts lessons in 128 countries, our user base has grown 1000%, and our revenue has grown 500%.
This isn't a one-sided relationship. When you invest, you get to enjoy free lessons and memberships to have your own arts learning experience and see what all the buzz is about. You are investing for future equity.
Have questions about investing? Join us on Facebook on May 11th for a live, informational seminar with founders Christine Matovich and Michael Skillern. Or, reach out to us at info@commontime.online to schedule a meeting.
Thank you for investing, sharing, and caring to make a difference!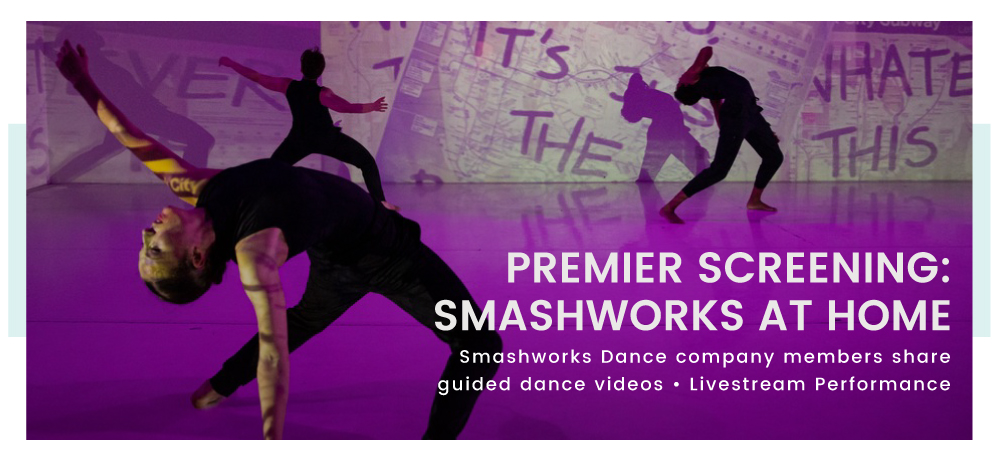 Are you ready to get up and get moving? On Saturday, May 13th, join us for the premiere screening of Smashworks' dance video:
Smashworks' mission is to provide accessible dance education to all. In service to this mission, company members are sharing this guided dance video to show you how to dance right at home. Manon and Ashley will lead viewers in fun and creative exercises that will get you moving and smiling!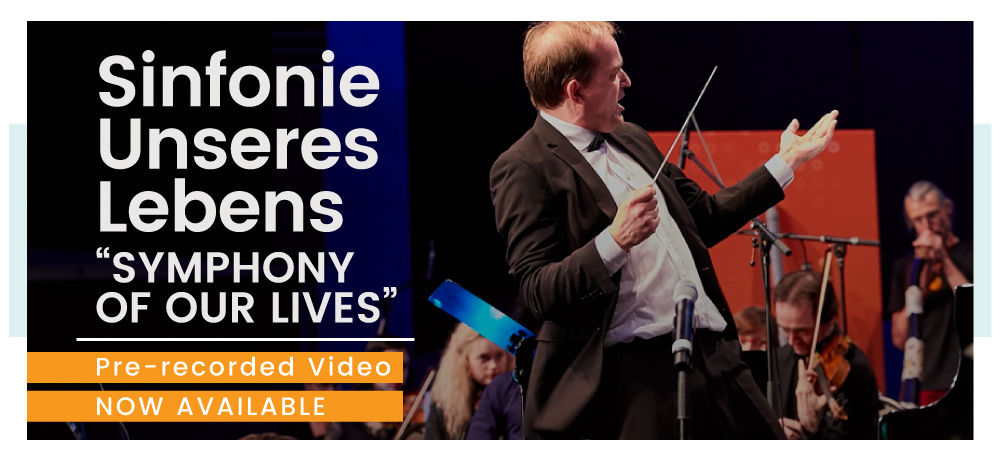 Did you miss the streaming premiere of the Orchester der Kulturen's concert video, "Sinfonie Unseres Lebens"? Don't worry! The full video is available to purchase and watch on-demand:

Thank you, Maestro Adrian, for sharing this spectacular concert with us, and thank you to all of the members of the Orchester der Kulturen who performed so beautifully!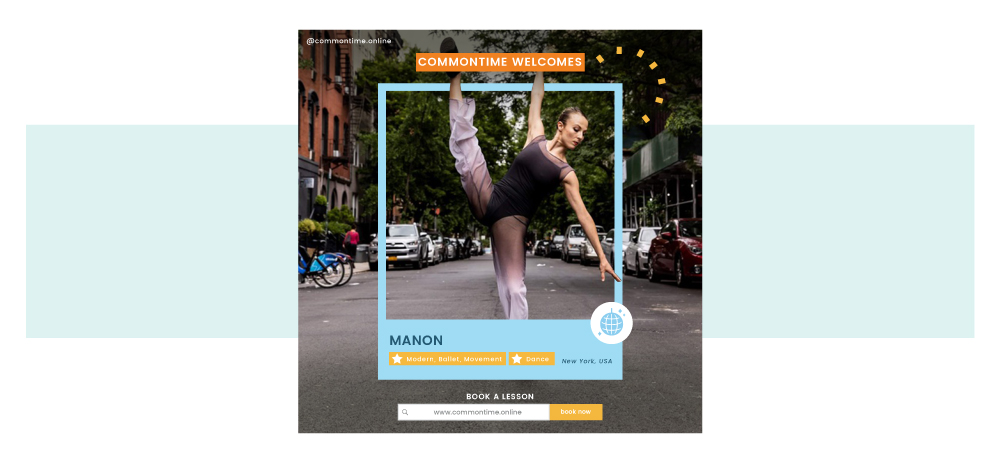 Manon is a professional dancer and fitness instructor from France, now living in New York, USA. She honed her craft at the Alvin Ailey School in Brooklyn, and specializes in ballet, modern dance, improvisation, and choreography. As a NASM-certified personal trainer and nutrition coach, her passion is creating safe and efficient exercises for dancers of all kinds. She lends her skills to Smashworks Dance, a New York-based group of movers dedicated to accessible dance performance and confidence-building education. Manon's goal is to show others how to understand and reconnect with one's body—to move freely and confidently as one discovers new paths. Book a lesson with Manon and see what your body can do!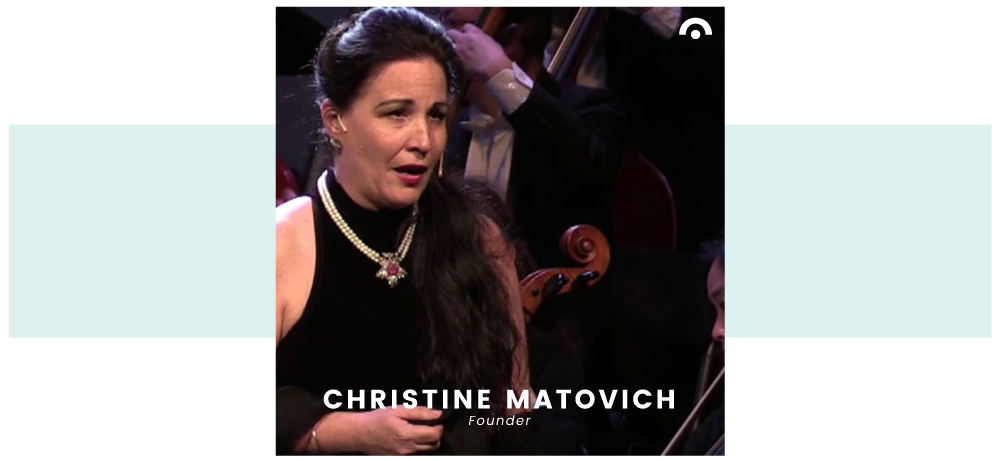 … that CommonTime Founder Christine Matovich used to be a security guard for Fender Guitars? And that she teaches fencing? Those two things may or may not be related!