So you've just bought a sleek new guitar and want to crank out some sweet tunes. But how do you learn to play the guitar and its various strumming patterns? Are you worried about becoming a pro? Online guitar classes are the perfect way to go! Studies show that the number of people taking online guitar classes has grown by an incredible 37% in the past year alone. Undoubtedly, these online classes are becoming increasingly popular, allowing aspiring guitarists to learn guitar from the comfort of their own homes. From learning the basics to honing your skills and perfecting your techniques, online guitar lessons provide a comprehensive approach to learning guitar that is convenient, accessible, and cost-effective.
In this blog post, we will explore seven reasons why online guitar classes can be a great way to start your journey to becoming a pro.
You learn from expert guitar teachers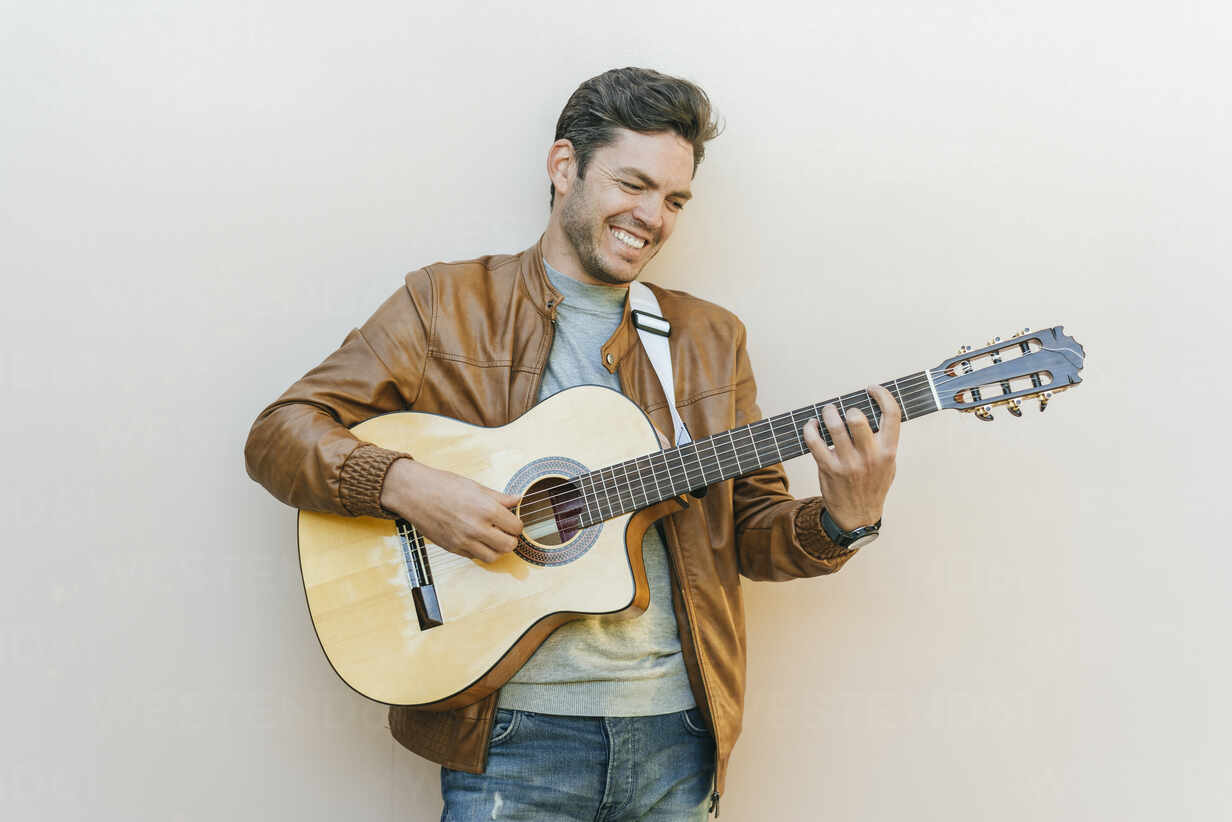 Taking online guitar classes is an easy way to learn from experienced and qualified teachers. Online lessons give you access to expert teachers from around the world. This means that you can get personalized instruction from someone who knows their craft and has a passion for teaching. With in-person classes, you're often restricted to instructors who live in your area, but online guitar lessons allow you to pick your instructor based on their experience and qualifications, regardless of their location, so you can get the best learning experience possible.
You don't have to worry about travelling to a far-off music school or paying high tuition fees, either. You can access your instructor's expertise at home and customize your lessons to meet your specific needs. Whether you're a beginner or a seasoned musician, online guitar lessons offer an opportunity to learn from expert teachers in a way that is convenient and cost-effective.
-
-
You can learn various genres and styles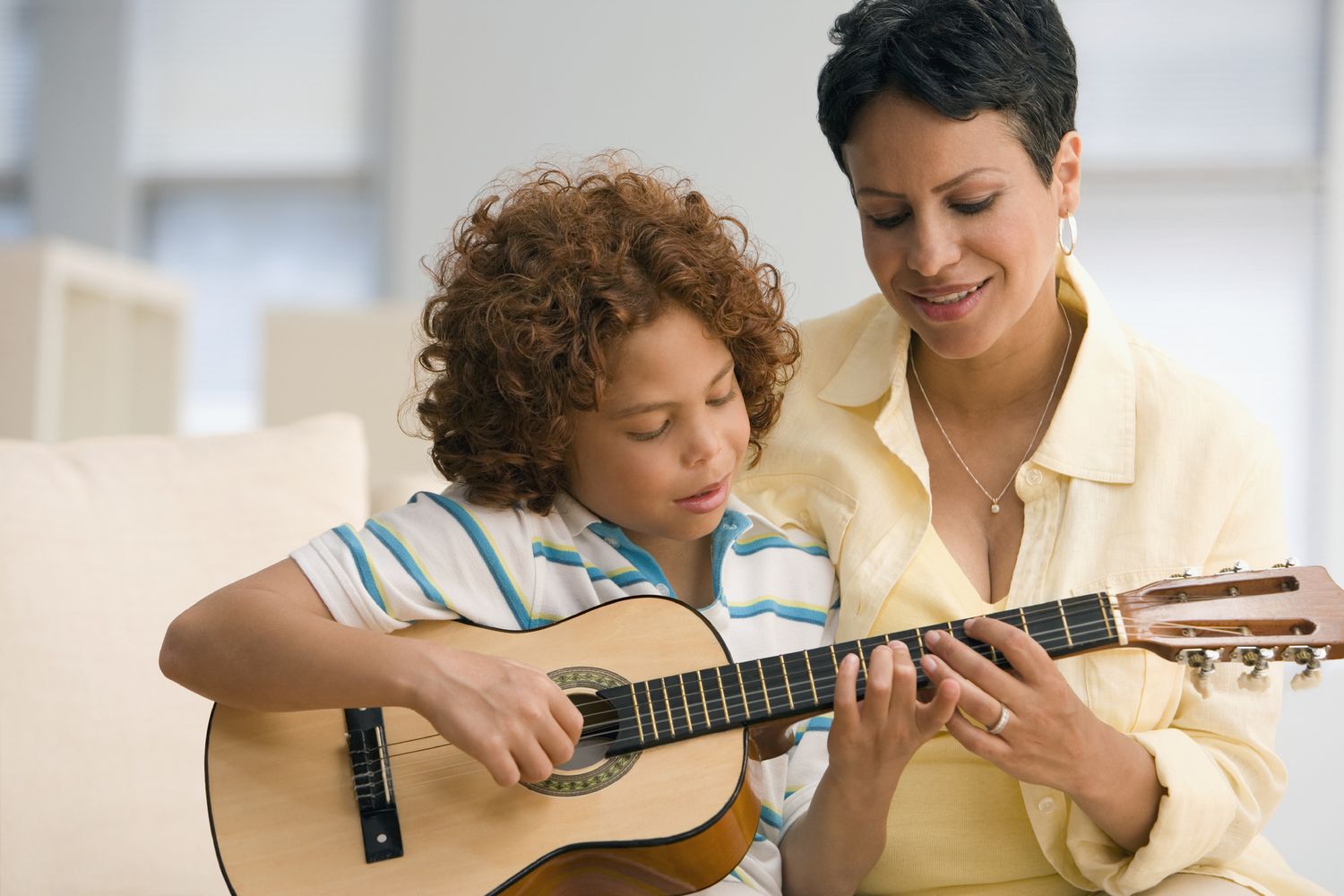 Online classes give you the chance to explore a variety of genres, from rock and country to classical and jazz. This means that you can better expand your repertoire and build your skills. Or if you find that you're drawn to a particular style or technique, you can study it in greater depth. Plus, online classes provide a wide range of instructional videos and resources that allow you to get hands-on instruction.
Many online music classes also feature interactive lessons and exercises that enable you to practice and apply what you're learning right away. You can also take advantage of additional resources such as music theory tutorials, chord charts, and recordings that you can use to enhance your studies. With online guitar classes, you have access to a larger selection of music than you would in traditional classrooms. And since you have more control over the pace of learning, you can take on more challenging pieces and perfect them at your own speed.
They're more convenient and flexible if you have a busy schedule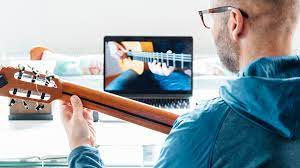 One of the major advantages of learning guitar online is that it is more convenient and flexible. With online music classes, you can learn at your own pace, from any location. You don't have to commute to a physical classroom to take lessons or makeup for missed classes if you were absent due to other commitments. You can also customize your learning schedule according to your personal needs. You can choose when and where you want to study, and you don't have to worry about fixed deadlines or strict rules. You can set your own schedule and practice whenever you want.
What's even better is that you don't have to invest in expensive music equipment. Most online guitar teachers provide interactive tutorials and online tools that allow you to learn to play the guitar without having to invest in costly music equipment. With online music classes, you can access quality lessons anytime, anywhere, and without having to worry about time or space constraints.
You get more personalized attention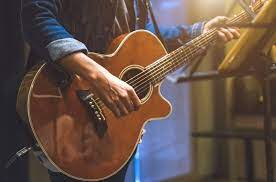 Another benefit of online guitar classes is that students receive personalized attention from their instructors. Many online guitar classes allow for one-on-one instruction in which the student has the opportunity to ask questions and get answers tailored to their individual learning style. For students who struggle with certain techniques or songs, the instructor can provide them with guidance that would not be possible in a group setting.
Additionally, online guitar classes often have a live chat feature that allows students to communicate directly with their instructor, which can be particularly beneficial for more advanced students looking for specific advice.
-
-
They're more pocket friendly
Online classes are significantly cheaper than taking private lessons or attending a music school in person. For example, you may pay around $100 for an hour-long private lesson with a local guitar teacher, whereas a personalized online lesson could cost as little as $30. Even if you sign up for more extensive courses that offer more than one-hour lessons, you're still likely to find them more affordable than their offline counterparts.
This affordability makes online guitar classes a great option for those on a budget. It allows students to learn how to play the guitar without breaking the bank. Even if you're not on a tight budget, it's always great to save some money while improving your skills. Plus, with the money saved, you can invest in strings, amps, and other equipment.
You can interact with other fellow guitar enthusiasts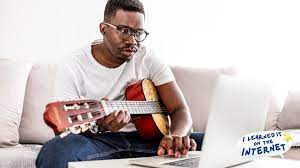 While there are some aspects of learning to play the guitar that can only be done in person, innovations in online education have made it possible for students to connect with and learn from their teachers and fellow students in real time. You can discuss topics and share ideas with other students from different parts of the world. This is especially beneficial for those who are already in a band or have similar goals. Working together with like-minded musicians can help you stay motivated. You can collaborate and get feedback from them as well, which can further enhance your skills.
Additionally, peer learning can help you learn faster. You might understand certain concepts better when compared to individual learning. Instead of spending hours trying to figure out a technique or song on your own, you can ask another student to explain it.
-
-
They help you manage your time and other commitments
Taking online guitar classes can help you manage your time more effectively. This is ideal for students, working professionals, and people with other commitments who still want to learn how to play the guitar. With online lessons, there is no need to factor in travel time or leave early for class. You can complete the course material whenever your schedule allows. Additionally, you can repeat lessons if you need additional practice or review.
Practicing the guitar from home also saves time because you don't have to make the trek to a physical classroom. This means you can maximize the time you have available for practicing and can commit more time to what matters most: mastering your instrument. Whether you are a student juggling classes and extracurriculars or a professional with a busy work schedule, online guitar classes give you the freedom to find the best balance between learning and your everyday responsibilities.
Final Words
The benefits of taking online lessons are undeniable. With personalized attention, convenience and flexibility, and a wide range of genres and styles to choose from, you can become a master guitarist in no time. CommonTime provides the best online guitar classes, offering all the advantages mentioned above and more. With expert teachers, affordable tuition, peer learning, and extensive courses and lessons, you can learn how to play the guitar with ease and confidence. Take your guitar-playing skills to the next level with CommonTim!