The guitar is one of the most popular instruments in the world. According to a study by the National Endowment for the Arts, around 9% of American adults play the guitar, making it the second most popular instrument after the piano. But still, learning guitar can be a daunting task for even the most dedicated musician. After all, it is a complex instrument that requires a great deal of practice. If you're hoping to improve your guitar skills, it's important to stay motivated and have a plan in place. Thankfully, there are now plenty of online guitar classes available, making it easier than ever to learn to play the guitar. In this blog post, we'll be offering six tips to help you get the most out of your online guitar classes and improve your skills in the process. So grab your guitar and let's get started!
1. Don't try to learn everything at once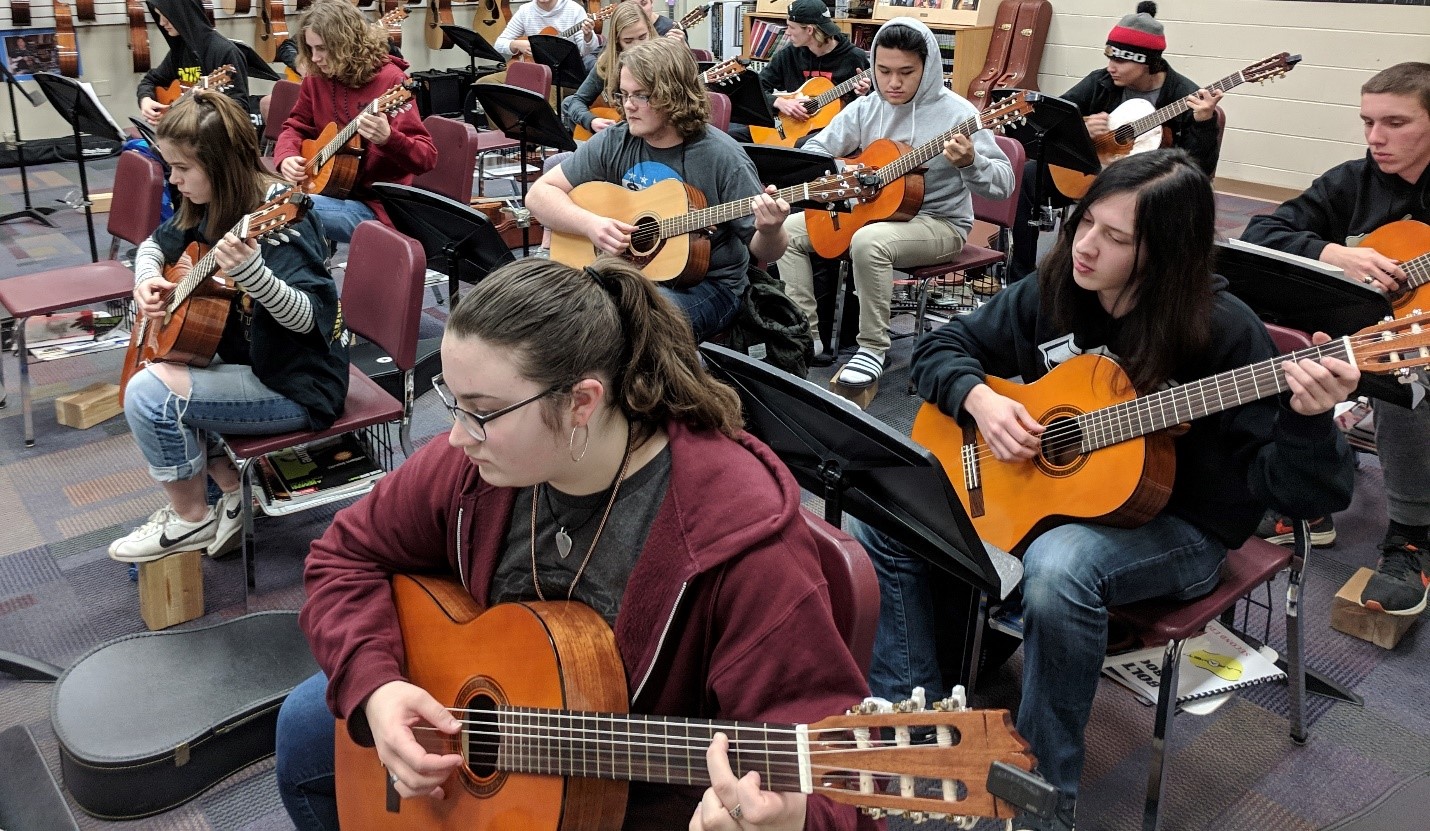 When it comes to learning the guitar, there are countless skills and techniques that you need to know in order to become a proficient player. Trying to learn all of these skills at once can be overwhelming and can lead to frustration. Instead, try breaking down your learning into smaller, more manageable pieces. This way, you can focus on mastering one skill or technique before moving on to the next. Try taking online lessons and never skip your guitar theory classes. They will help you lay the foundation and make you acquainted with basic tricks to help you advance in no time. Never try to imitate a seasoned guitarist while you are just beginning as that can lead to disappointment and frustration.
-
-
2. Find the right resources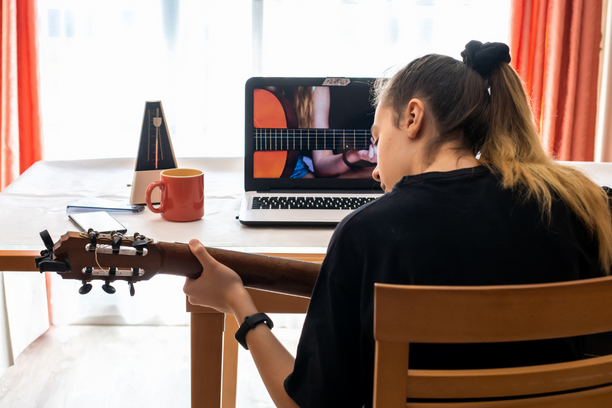 Learning guitar can be tricky for any beginner, but with the right resources, it can be an enjoyable and rewarding experience. When looking for resources to learn guitar, you should consider online guitar classes. For those who prefer to learn at their own pace and convenience, CommonTime offers the best way to learn guitar. You can find courses on a variety of topics including the basics of guitar playing, advanced techniques, playing styles, and more. You can also find courses specifically designed for beginners or those with some experience. These courses are live and interactive, so you'll have an instructor to guide you every step of the way.
No matter which resources you choose, be sure to find the best guitar teachers and online guitar classes that will meet your needs and provide the guidance you need to improve your skills.
3. Focus on learning the theory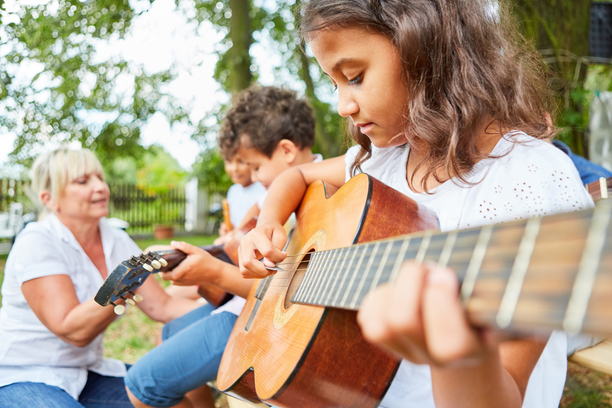 When learning to play the guitar, it is important to focus on the theory of music. One way to do so is through online guitar lessons. By taking the time to learn music online, you will be able to master the different chords, scales, and other aspects of the guitar. These online classes will give you a strong foundation and help you understand why certain notes and chords sound the way they do.
Learning new techniques will help you expand your musical vocabulary, widen the range of your skills, and become a more versatile guitarist. Experiment with techniques such as fingerpicking, strumming, and bending notes. By increasing your repertoire, you can improve your playing and develop your own unique style. Learning to focus on certain techniques can enable you to learn more quickly and effectively.
-
-
4. Get a guitar that's comfortable for you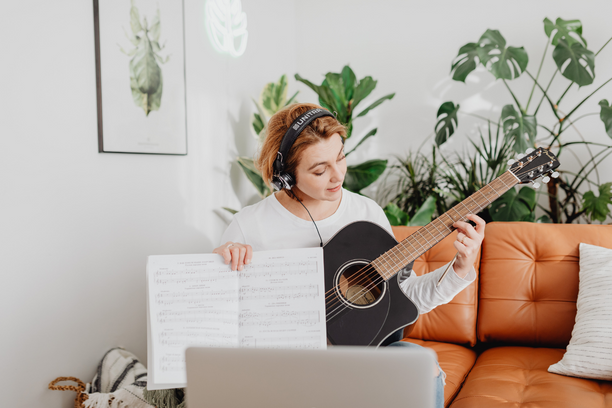 When you're learning guitar, you need to be comfortable with the instrument. Having a guitar that fits your body and playing style is key. Not only will it last you longer, but it'll also provide a more enjoyable experience. One way to find the best guitar for you is by consulting experienced guitar teachers and instructors who can advise you on what type of guitar to purchase. It's also important to consider the price when buying a guitar. You want something that meets your budget, but at the same time is of good quality. Make sure to do your research before making a purchase so that you can make an educated decision.
5. Make sure to practice regularly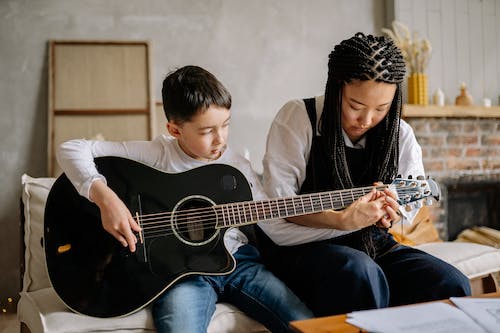 Consistently practicing guitar is essential for honing your skills and mastering the instrument. This can be difficult to do, especially if you don't have access to a physical guitar instructor. Fortunately, there are a variety of online guitar classes available, so you can learn music from anywhere in the world. From learning the basics of theory classes to understanding the nuances of chords, online music classes offer comprehensive guidance for beginning guitar players. With access to these resources, you can work on strengthening your skills by playing regularly and breaking down each part until you understand it fully. It's important to remember that mastering the guitar takes time and commitment, so keep at it and you'll eventually be playing like a pro!
6. Jam with your friends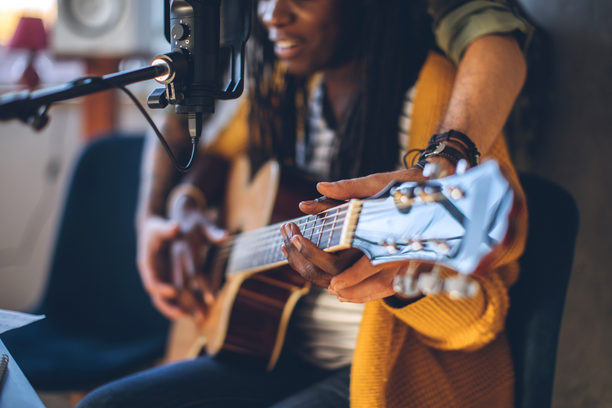 Jam sessions are one of the best ways to improve your guitar skills. By playing with other people, you can get a feel for how the instrument should be played in a variety of styles. You can also learn from listening to other players and figuring out what techniques they use. When jamming, it's important to focus on the music and not the individual notes or chords you are playing.
Connecting with an online community of musicians is a great way to find like-minded learners to jam with. If you don't know anyone in your area to play with in person, online music classes can be a great opportunity to meet and play with other musicians. Additionally, there are many websites that help match you up with experienced teachers and people who are on the same level as you. Jam regularly with others, and you will find your guitar skills will dramatically improve.
Conclusion

Learning to play the guitar can be challenging but also rewarding. By following these tips, you can improve your guitar skills and become a better player. To get the most out of your experience, it is recommended to find the right resources and teachers, such as taking online guitar lessons to guide you through learning the theory and proper technique. Attending online music classes with CommonTime can help you develop an understanding of professional music production and help you become a more skilled guitarist. There are many talented guitar teachers and the best online guitar classes available to choose from, so you're sure to find the right fit for you on CommonTime. With commitment and dedication, you'll soon be playing the guitar like a pro!