Dear Arts Lovers,
Happy June! As we move toward the summer months, I would love to call attention to CommonTime's Planned Lessons. All summer long, you and your learners can log onto CommonTime, head to the lessons tab, and select a readymade lesson. Not sure what you want to learn today? That's no problem! Planned Lessons come with predetermined learning goals and outcomes, so all you need to do is book one that you like and let your teaching artist do their thing! Keep the learning going all summer long with CommonTime's Planned Lessons.
Michael Skillern
Co-Founder/Education + Outreach Coordinator, CommonTime

Let's make our relationship official… Invest in CommonTime through WeFunder!
https://wefunder.com/commontime.1/
This isn't a one-sided relationship. When you invest, you get to enjoy free lessons and memberships to have your own arts learning experience and see what all the buzz is about. You are investing for future equity.
When you invest in CommonTIme, you are making an impact by providing skilled teaching artists with a means to earn through their art and learners with access to quality arts education and arts learning experiences. You are helping us reach those who deserve great arts learning experiences. Investments starting as low as $100. Help us grow and continue the great work we've already done in a short amount of time! Since our launch in March 2021, we've held arts lessons in 128 countries, our user base has grown 1000%, and our revenue has grown 500%. With just one partner alone, we have the potential to reach 7 million learners. Put a ring on it (by investing) and help us make that a reality!
Like all relationships, good things come to those who wait. You could see a return on investment in as little as 5 years.
Have questions about investing? Reach out to us at info@commontime.online to schedule a live, informational seminar with founders Christine Matovich and Michael Skillern.
Thank you for investing, sharing, and caring to make a difference!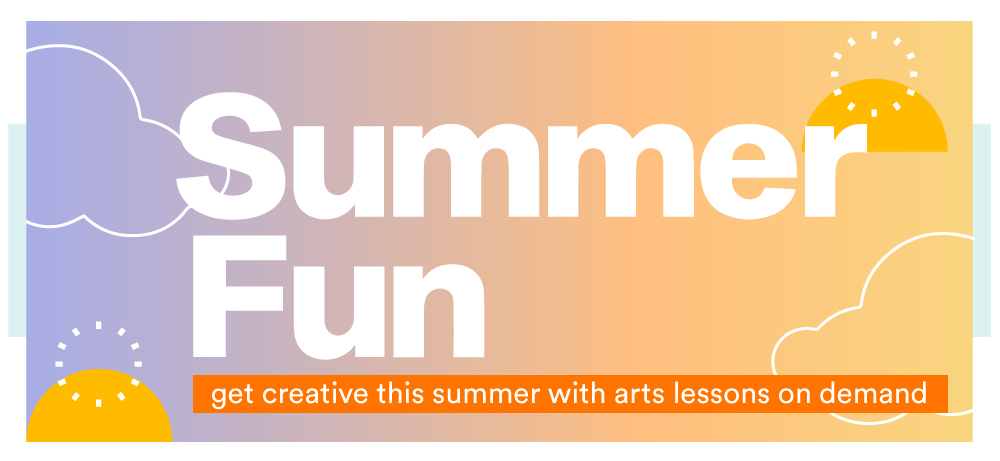 CommonTime Summer Fun is here!
Whether you're looking for lessons for yourself, your child, or your classroom, CommonTime's international teaching artists have got you covered! This summer, learn how to crochet, write a novel, beatbox, dance ballet, and more with artists around the world.
Find a new passion or rekindle an old flame with these ready-to-book lessons. There are almost 50 different lesson plans available now – that's 50 different ways to experience the arts!

Want to add your own Planned Lessons to the roster? Artists can create these lessons in the My Account page under 'Planned Lessons.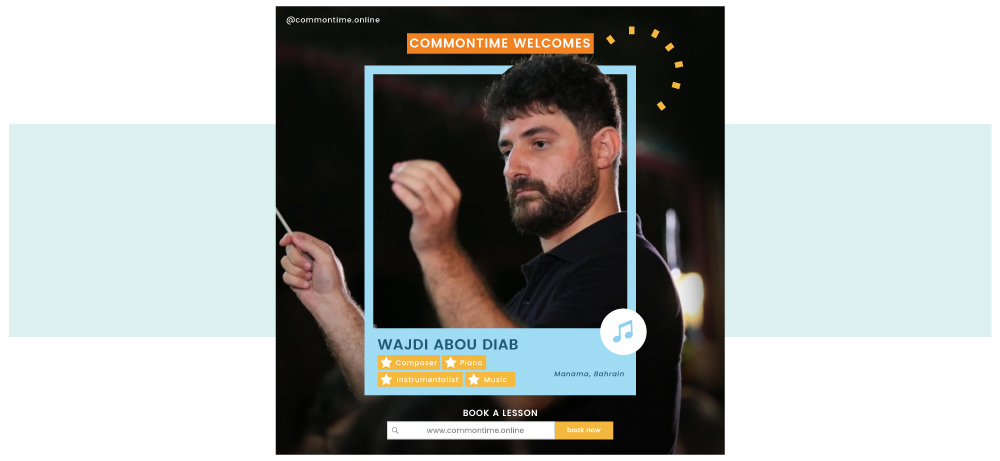 Wajdi Abou Diab is a composer, musicologist, theorist, conductor, and pianist (and bassoonist!) from Lebanon, currently living in Bahrain. He specializes in Arabic music theory and practice and is happy to share how you can incorporate the Arabic maqam into your own music. Wajdi teaches a wide range of skills and techniques, from simple songwriting and basic music theory to complex compositional techniques, harmony, music analysis, orchestration, and more. His lessons and materials are customized for each student, so the learning process will be both productive and enjoyable. He likes to push his students to their limits, keep them excited, and challenge them so they give the best of what they can! Book a lesson with Wajdi and make some music together! Also check out his planned lessons on Arabic music, theory, and composition!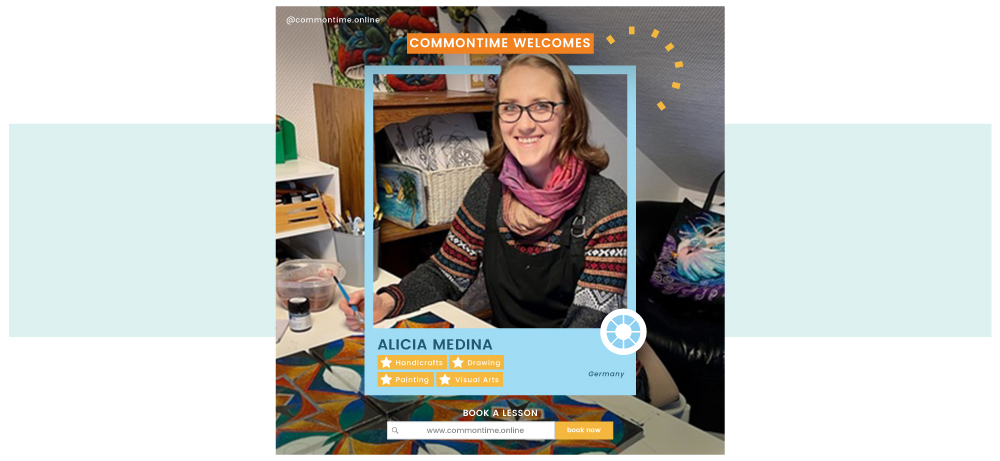 Alicia Medina is a visual artist from the US living in Germany. She has over 20 years of experience in creating art across various mediums and styles, including painting with acrylics and melted wax crayons, geometric graphite illustrations, needle felting, crochet, and pottery. Art has been Alicia's passion from a young age, and her travels have shown her that there is always something more to learn. Book a lesson with Alicia to seek, find, and share your own passion! Also, check out her planned lessons on crochet for beginners!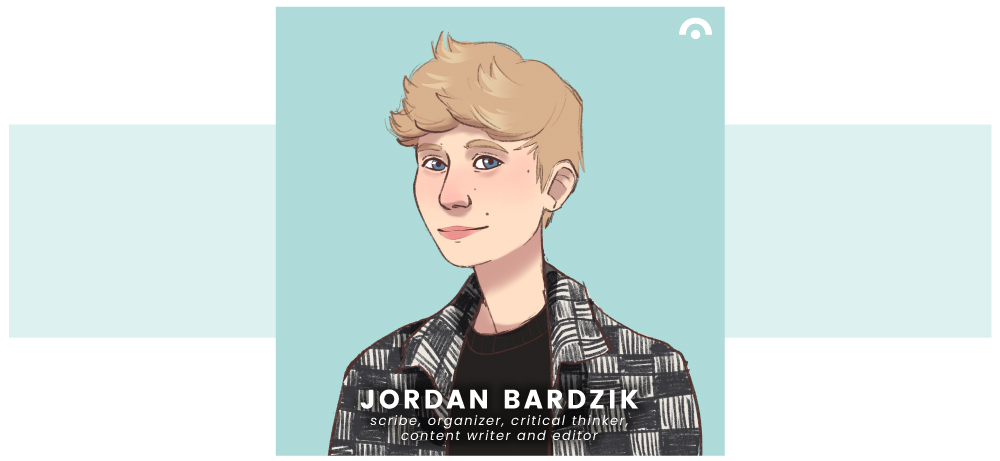 … that CommonTime's Editor and Organizer, Jordan, has ten years of experience in theatrical scenic painting? She also recently co-wrote a scholarly article on Byzantine magical amulets!