In recent years, online piano classes have seen a massive surge in popularity as more and more people are eager to learn music from home. With the convenience of the internet, students of all ages can find comprehensive piano classes that are tailored to their needs. Did you know that among four major instruments including piano, guitar, drum, and violin, the piano holds the highest share of the global online music education market at 38%? It's no wonder that online piano lessons are becoming increasingly popular for beginners and experienced musicians alike.
With online piano classes, you don't need to worry about having a physical music teacher or attending a music school. Online piano lessons offer a great way to learn the basics of playing the piano from the comfort of your living room. In this blog post, we'll explore seven reasons why online piano classes are so great for beginners.
You can learn from the comfort of your home
The most obvious benefit of taking online piano classes is that you don't have to leave your house. You can enjoy the comfort of your own home while saving yourself time, energy, and money on travelling. You can learn at any time of day or night and even in your pajamas! It's important to remember, however, that you must still stay focused and motivated while taking online piano classes. But with the right attitude and dedication, you can overcome the challenges of online learning and take advantage of the many benefits, even if you are just starting your musical journey.
You can set your own pace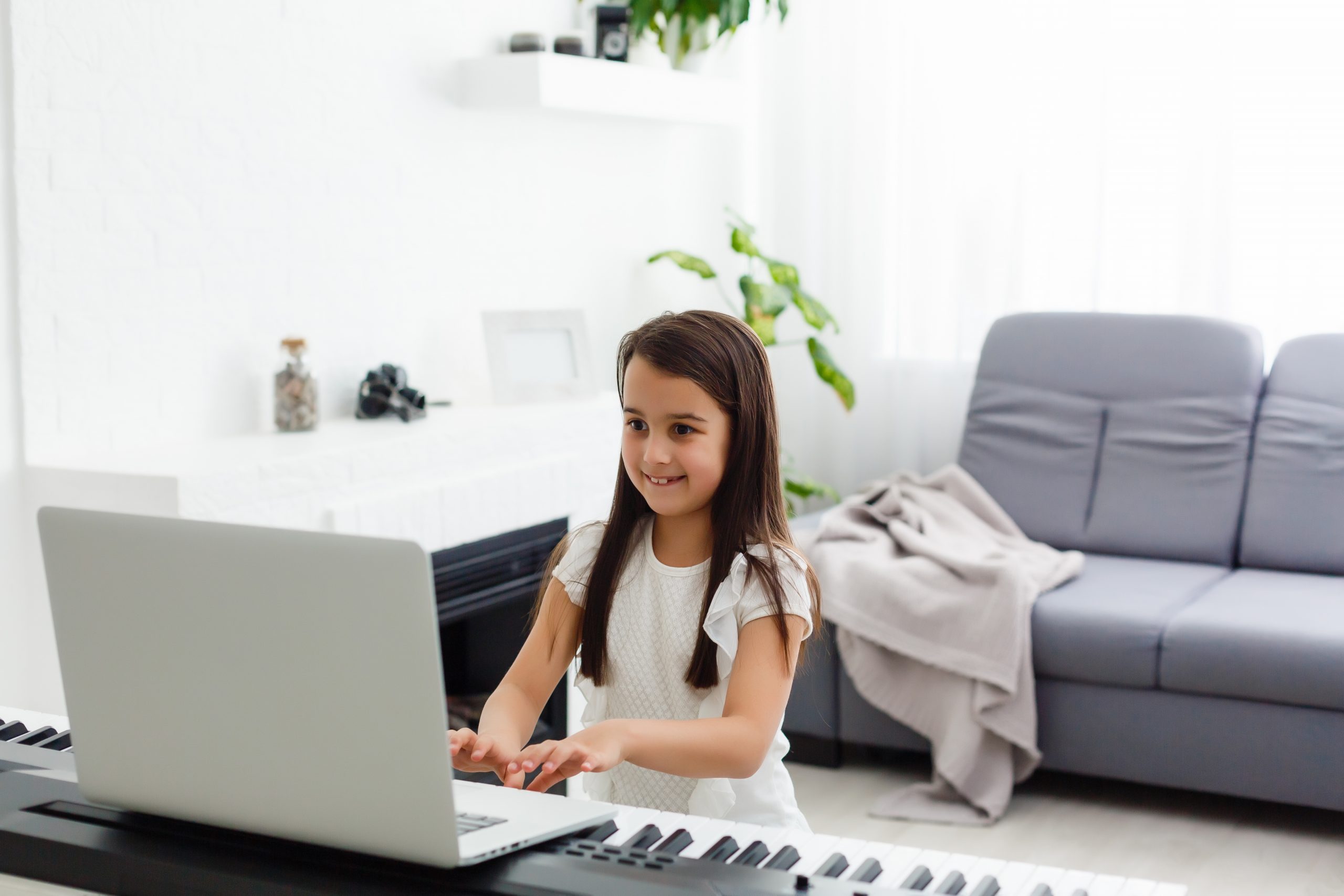 Online piano classes provide an invaluable advantage to learners: the ability to work at your own speed. You don't have to keep up with anyone else or follow a particular structure; you can take your time and practice until you master each lesson. This is especially beneficial for those who are new to learning piano, as it allows you to focus on each skill individually and learn them all thoroughly before advancing.
Furthermore, if you're stuck at a particular point, you can take as much time as you need to figure it out. It's also great for those who are busy and don't have a lot of free time – you can take lessons as your schedule allows. Online piano classes are especially ideal for beginners, as it allows you to freely explore and build on the basics without worrying about keeping up with more experienced learners.
-
-
It's more pocket-friendly and suits budget constraints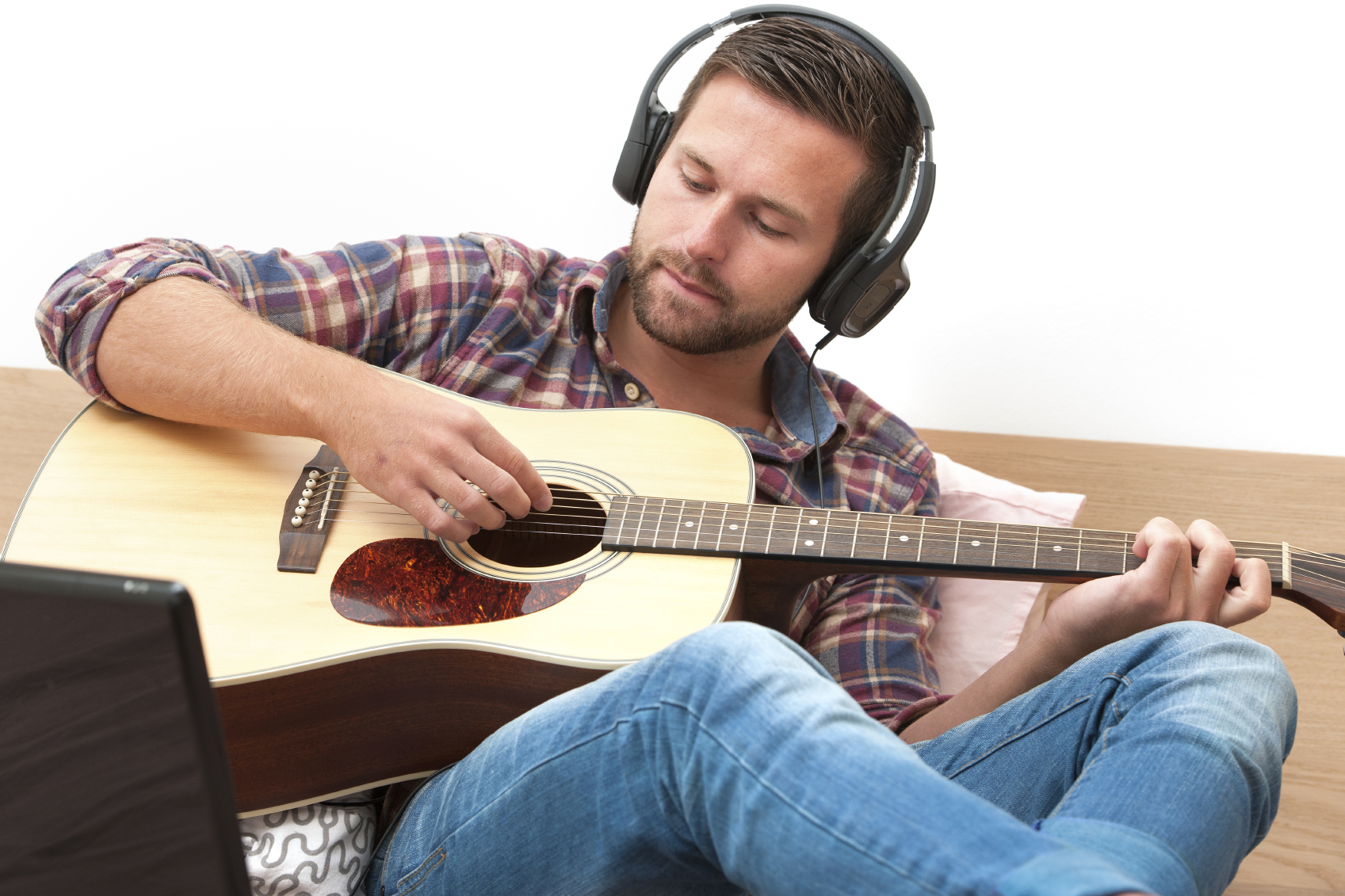 One of the best aspects of learning piano online is the cost savings. Traditional in-person piano classes can be pricey, with rates up to $100-150 per hour. With online piano classes, you'll only pay for what you use, meaning that you can learn piano at a fraction of the cost of in-person classes. Plus, many online music classes offer discounts, so you can save even more money. This makes learning the piano more accessible to everyone, regardless of budget. With online classes, you can get the same quality education as those who take traditional in-person classes, but at a lower price.
If you are looking for affordable options, try our online piano classes for beginners with professional teaching artists starting at $50 per hour! You can learn piano as well as drums, cello, guitar, bassoon, and much more, all in one place!
-
-
You will learn from the greatest teachers
Another benefit of learning piano online is the sheer number of available teachers. With traditional music classes, you are usually limited to a few teachers in your local area. But with online classes, you have access to teachers from all over the world, allowing you to find the perfect instructor for your particular style and needs. Not only do you get to choose from different instructors with different styles, but you can also see reviews and ratings for each teacher. This allows you to make an informed decision about who you want to learn from and gives you an idea of how others have found their experience.
You might find a master pianist from Austria, a jazz musician from New York, or a contemporary artist from Bahrain – who can all teach you their specialty. Working with a variety of teachers ensures that you get a well-rounded education and the ability to gain knowledge from various cultures and backgrounds.
You can enhance your knowledge by learning various styles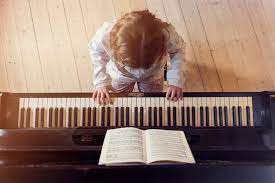 When it comes to learning the piano online, you can explore different styles of playing. Whether you're looking to master classical pieces or explore more modern techniques, online piano lessons offer you a broad range of styles to choose from.
For those who are interested in classical music, there is a wealth of theory and repertoire to explore. Western classical piano playing includes baroque, romantic, and 20th-century styles, all with unique characteristics that offer something for everyone. For more contemporary music styles, jazz could be your go-to style. Jazz has its own unique techniques and styles, from stride and ragtime to bebop and fusion. Latin American music also has a distinct style, blending elements of jazz, classical, and popular music.
Finally, if you're looking for something a bit more modern and progressive, there are plenty of 21st-century composers and improvisers who are pushing the boundaries of what is possible on the piano. There are plenty of online resources to explore these modern musical styles as well.
You can learn multiple instruments simultaneously
Whether it's the piano, guitar, drums, or any other instrument, online lessons offer an easy way to learn multiple instruments at once. This can help you develop a deeper understanding of music and better hone your skills. Learning multiple instruments can also help you get a more comprehensive view of music theory. You'll be able to look at a piece of sheet music and apply what you know from each instrument to perform beautifully. You can also develop unique techniques by combining different elements of multiple instruments.
Likewise, online learning offers a great way to explore different genres of music. You can learn the traditional styles of jazz, classical, and pop, as well as more modern styles such as hip-hop and EDM. This allows you to try out different sounds and techniques, helping you discover the types of music that best suit your style.
You can connect with other learners and learn together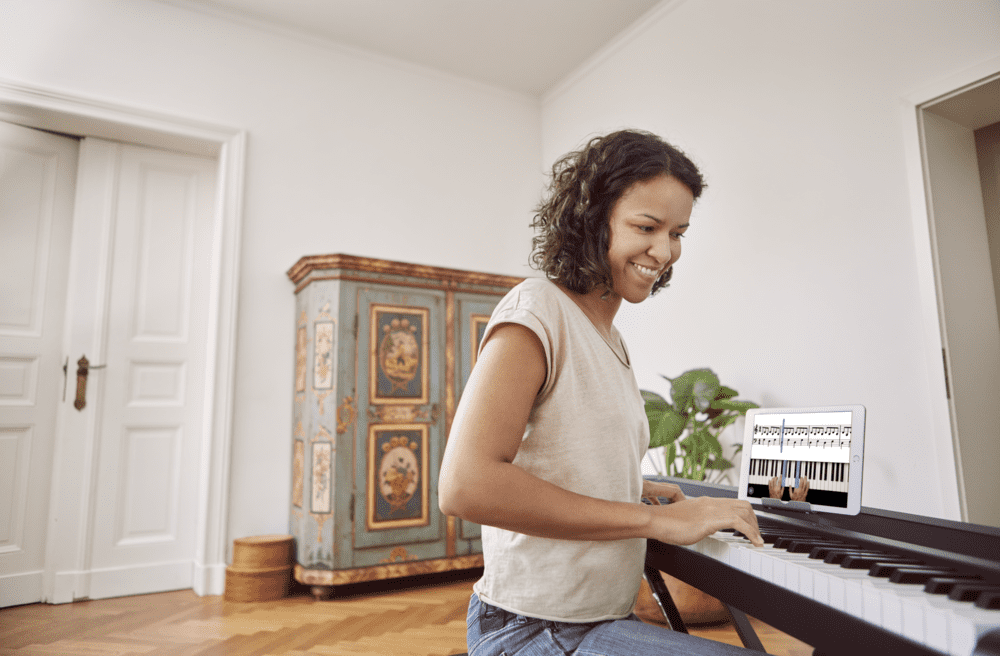 The best thing about online piano lessons is that they promote peer learning. With online piano lessons, you can join a community of like-minded musicians and collaborate to improve your skills. You can get feedback from other learners and even learn from each other's mistakes. This kind of collaborative learning environment encourages you to work together as a team and push yourself harder to become a better player.
Plus, it can help build relationships and encourage creative problem-solving skills. Furthermore, you may even be able to access online tutorials where experienced players can help teach you techniques and music theory. This kind of peer support is invaluable for aspiring pianists and can make learning the piano much easier and more enjoyable
Final Words
Learning the piano is an incredible journey. It offers so much for the individual who takes the time to master it. Thanks to online piano classes, you have access to a wealth of knowledge and expertise from some of the best teachers in the industry, now more than ever before.
CommonTime is one of the leading platforms for online piano lessons, offering a comprehensive range of courses to suit everyone from beginners to professional musicians. With our expansive curriculum, top-tier instructors, and interactive video lessons, you can be sure that you're getting the best instruction available online. So why wait any longer? Get started on your musical journey today and experience the amazing benefits of online piano lessons!