How do you connect 86 music students from three schools across multiple cultures and languages? With CommonTime, of course!
On the evening of July 17th, St. Klemens Catholic Church in Boeblingen, Germany, was filled with beautiful music. Eighty-six students from the Good Hope School in Hong Kong and the Albert Einstein Gymnasium in Germany came together to share their learning, share their music, and create an unforgettable experience for themselves, their teachers, and their lucky audience.
The audience's applause and standing ovation gave proof to the power and magic of music to bring a community together. This event was supported by our own CommonTime community, from Founder Christine Matovich to our artists and arts organizations. Every participant gave their all to ensure that it was a positive shared arts experience for everyone.
This moving performance was the result of two intensive days of rehearsals, masterclasses, and hard work with the Albert Einstein Gymnasium community. Along the way, some of the customers at the Schonbuch Brauhaus were treated to a Carmen Suite Brass Ensemble provided by the Good Hope School students!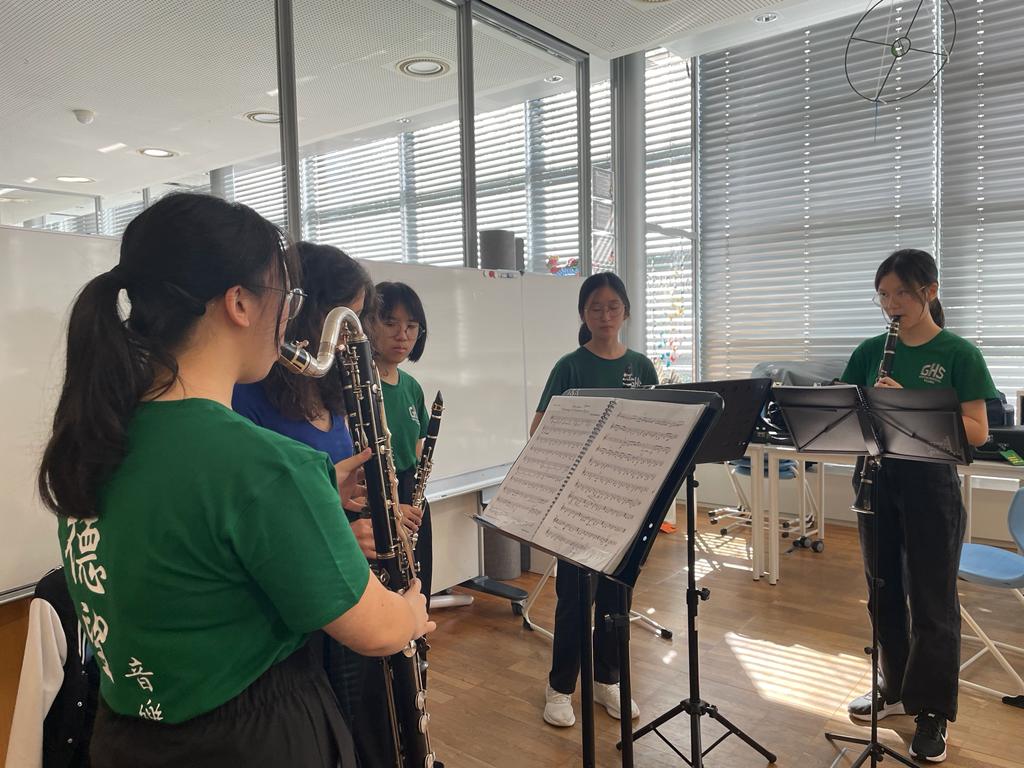 During the performance, there were those perfect moments in which the vibrations of the notes connected everyone together. The music resonated throughout the hall of St. Klemens; it wouldn't leave until every person felt its presence, long after the conductors had put down their batons.
As the last note rang out, it also signaled that this moment in time – this short 2-day event – was about to conclude. But what would not conclude were the friendships forged, tested, and strengthened; the open-minded curiosity toward other cultures; and the power of connections made manifest by faith and made resonant through music. A community who loves and nurtures the arts, music, and arts education – a community brought together through CommonTime – has no coda!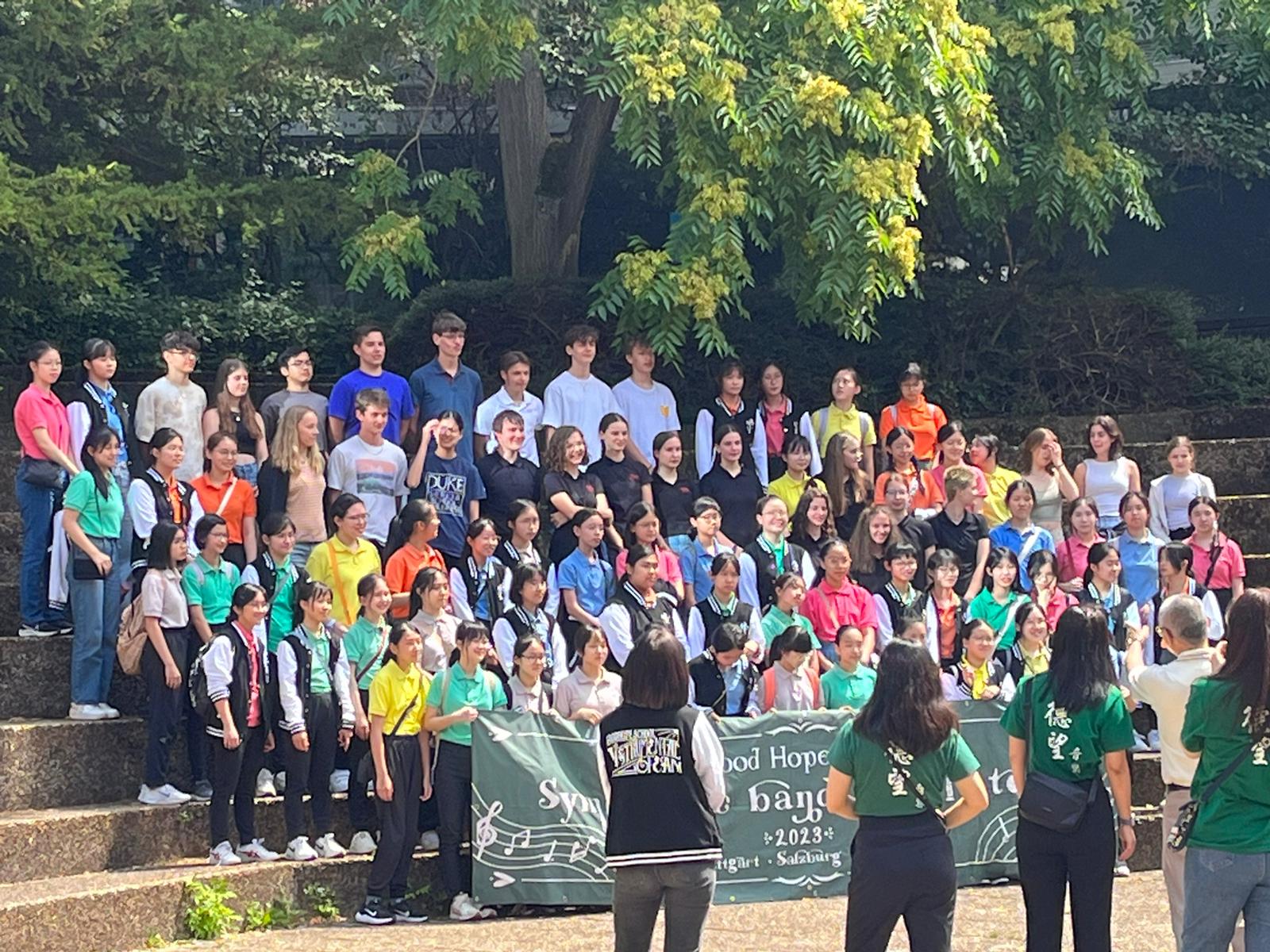 We would like to give thanks to Stephan Bergdolt, the Music Director of the Albert Einstein Gymnasium, the school, and its students who graciously offered AEG as a venue for rehearsals, performances, and masterclasses. We also thank the International School of Stuttgart in Sindelfingen who offered its campus for masterclasses, as well as the parents, teachers (Katharina Kubacsek, Alexios Karamanolas, and Christine Matovich), and ISS students for helping to manage all of the moving parts and support logistics at every venue.
CommonTime's mission is to connect cultures through arts education and shared arts experiences. CommonTime thanks Veronique Brodbeck, Julian Renner, and Reinhold Walter, who provided the St. Klemens venue and its facilities, as well as their blessings and support. We also thank CommonTime artist Adrian Werum and his Orchester der Kulturen, and Councilwoman and CommonTime advisor Sarah Kupke.
This collaboration wouldn't have been possible without the students and those who asked for the opportunity in the first place: Good Hope School was brought to CommonTime and to Boeblingen through Smart Campus Consultancy Ltd. in Hong Kong, in affiliation with the Österreichischer und Chinesischer Förderverein für Musikerziehung und Kulturaustausch and Austrian-Chinese Profound Arts Festival, who provide music making opportunities and cultural connections.
Here's to lasting friendships and more shared arts experiences in the future!
If you and your school, institution, or organization are interested in having an arts event like this one, reach out to us at info@commontime.online!